With so many responsibilities and details to look after, it can be easy to become overwhelmed when hosting an event. In our latest blog, you'll learn how to host an event that makes your guests feel welcomed and have fun.
We'll dive into the steps you need to take before hosting an event as well as our top tips for being a great host during your event. Read on for a breakdown of these hosting tips and more.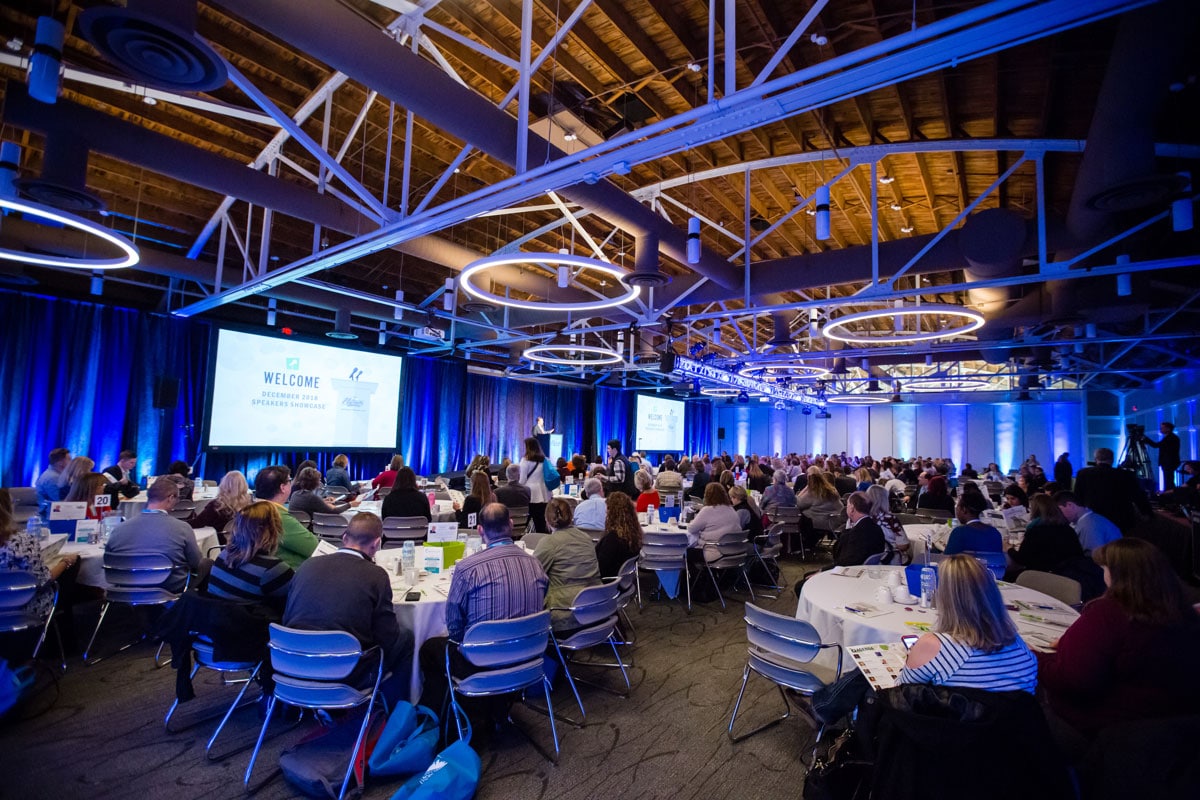 What Do You Need to Host an Event?
Corporate professionals who find themselves in the position of planning and hosting an event often lose sleep over how to host a successful event. While it's true that event hosting can be daunting, a thorough planning process executed well in advance is the key to hosting business events that truly stand out. 
As the event host, your responsibilities in preparation for the event include outlining the goals and purpose of the event, cultivating a guest experience that supports these goals, securing the necessary vendors and suppliers, and sending out invitations in a timely manner.
Define the Purpose of the Event
It may seem obvious, but before you host an event, it's important to define why you're having the event in the first place! Businesses and organizations plan corporate events for all kinds of reasons, from motivating employees to celebrating milestones to networking with other industry leaders.
In the earliest planning stages of your event, consider: What are you hoping to accomplish with this event? What is the "call to action" of this event; or, put another way, what do you hope guests will take away from the event? Once you determine your goals and objectives for hosting a corporate event, you'll be better equipped to make planning decisions that support those goals.
Create an Amazing Guest Experience
Event guests want to feel that their needs were considered in the planning process and that their enjoyment is paramount. To create a memorable, guest-focused event, think about all the elements that have contributed to past events you've personally enjoyed. As you plan your own event, keep these elements in mind and put yourself in your guests' shoes. What amenities, food and beverage offerings, or programming would you most want to see if you were an attendee? 
Start by addressing the broadest of these elements first (selecting a venue, choosing food and beverage packages or caterers, determining entertainment or programming) and work your way down to the finest details, like online check-in systems, guest freebies, and the overall flow of your event.
Lock Down Vendors and Suppliers
As you begin to plan your event, it's critical to reach out to any caterers, vendors, or other suppliers well in advance. These professionals are in high demand and their calendars fill up quickly, so it's wise to have a first, second and third choice of providers for the event elements that are most important to you. Consider your event's needs and determine whether you'll require vendors for things like:
Food & beverage. Some event venues, like the Heritage Center, offer in-house catering and beverage services, but if your venue does not, you will likely want to prioritize securing catering before other vendors.
Decor & floral. Many event venues offer basic decor elements like tables, chairs and simple centerpieces, but anything beyond that will need to be rented.
AV & lighting. Most venues offer presentation screens, speakers and handheld microphones as part of their basic package. If your event includes presentations, guest speakers, performances, or will require specialty AV tech or lighting, you will likely need to secure a vendor outside of your venue for these elements.
Entertainment. Want live music or a DJ? Interested in themed performers? Consider what, if any, entertainment you'd like to feature at your event and find performers and professionals in your area.
Guest speakers/presenters. If you're hosting a conference, workshop, or similar corporate event, you'll likely need to round out your programming with guest speakers, presenters or experts. Reach out to your top picks early, and be sure to detail in your initial email or call the perks of being a speaker at your event, including any compensation or comped travel expenses.
Create and Send Out Invitations That Will Earn RSVPs
Your event invitations should be sent well in advance, giving your guests plenty of time to mark the date on their calendar, plan any travel, and start looking forward to the event. Rules of thumb vary, but very generally, you'll want to send out your invitations as early as 6 months before the event to no later than 1 month before the event. When selecting an invitation, be it a physical invite or virtual invite, choose a template that fits the theme and formality of your event. 
The wording of your invitation should make clear the overall tone and purpose of your event while emphasizing the most exciting elements. Did you score a legendary speaker? Featuring a fantastic charity auction? Have a fun theme? Put the details that are most likely to earn you a "Yes" RSVP at the top of your invite—and be sure to stress the importance of RSVP'ing by a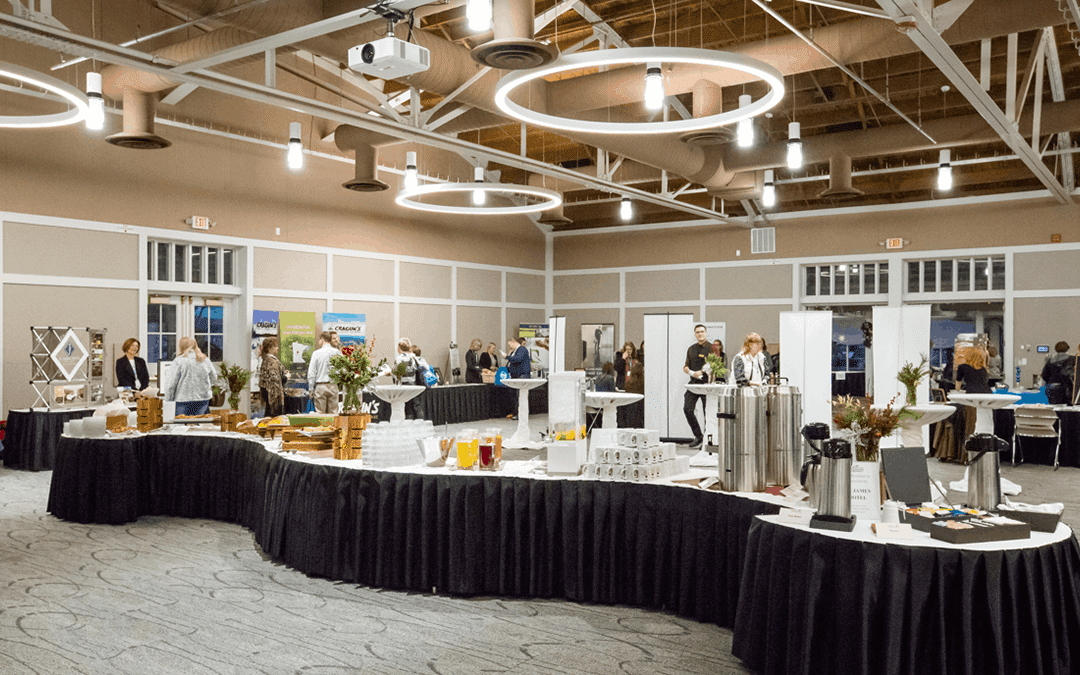 Tips on How to be a Good Host at an Event
Hosting events successfully comes down to more than just the planning—there's also the duties of the host during the event itself. As host, you're essentially the "cruise director" for your guests, acting as a familiar face throughout each stage of the event and guiding them through the itinerary with ease and charm. Below, you'll find some of our favorite tips on how to host a social event like a pro.
Welcome and Introduce Yourself to Your Guests
Just as you would welcome guests to a party in your home, it's good form to formally welcome your guests to your event and introduce yourself as a representative of your business or organization. How you accomplish this is up to you and the overall tone of your event—at a more casual, networking-focused event, you may choose to act as a door greeter to get face time with each and every guest, while a more formal event or conference-type event might require you to take the stage and open the evening's festivities. 
Regardless of how you choose to welcome your guests and introduce yourself, it's an important step that establishes you as a point person should they have any questions or concerns throughout the event. Remember that if your event has sponsors who are present, you'll want to ensure you prioritize warmly welcoming them, too.
Guide Guests Through the Event Experience
As part of your duties as host, you'll be expected to guide guests through the event experience. This can look like announcing the next activity, playing emcee throughout a longer presentation, or simply making yourself visible and available to answer questions, direct traffic flow, and generally coordinate. Again, there's no playbook on how to start hosting events confidently—you just have to jump in with both feet and find your own personal hosting style!
Be a Point of Contact for Vendors & Other Helpers
Coordinating between vendors, volunteers, event staff and other personnel during the event typically falls to the host or the host's team, presuming there is not a professional event planner to help do so. Make yourself known to the leaders from each vendor team (caterer, entertainment, decor, etc.) and be sure they know how to find you or contact you if they have any questions or if any issues arise during the event. 
If you are heading up your own team of volunteer event staff, you may want to delegate by breaking the team up into smaller groups with their own individual leaders who can handle less-pressing issues and questions on your behalf.
Help Clean Up After the Event
A host's job is never done! When the proverbial dust has settled and the last guest is headed safely home, it is best practice for the host (and the host's team, if applicable) to stick around and help the custodial staff clean up. Prioritize breaking down, gathering up and loading out any decor or other items that belong to you or your organization, as these will not be addressed by other vendors' teams. Do not touch any electrical or AV equipment without explicit permission from the vendor.
Host your Event at the Heritage Center
Feeling ready to host an event successfully? Great! We'd love to help you cross "Find the perfect venue" off your to-do list. The Heritage Center is experienced in hosting corporate events of all sizes, lengths and purposes, and our planning team would be delighted to help you make your next event one your guests will never forget! Contact us today to learn more about hosting your next corporate event at The Heritage Center of Brooklyn Center.