Your wedding should be as unique as the love it celebrates.
At Heritage Center of Brooklyn Center we're passionate about providing every couple with exceptional, personalized wedding planning services that support their vision and complement their story.
We pride ourselves on our lovingly obsessive attention to detail, our commitment to flawless execution, and our flexible, creative staff of highly experienced planners. We'd be honored for you to consider us your loyal partner in crafting a truly timeless wedding or ceremony, including LGBTQ, vow renewals, and commitments, at one of the most beautifully restored historic estates in Minnesota.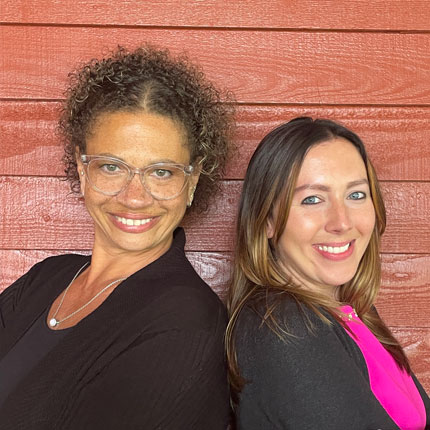 Talk with our Team
Stacey & Connor
An experience like no other
Our master chefs specialize in creating exquisite, customized menus bursting with dynamic flavors. Elegantly plated meals, sumptuous buffets, international feasts, robust picnics: Whatever your dream, our culinary team will work with you to plan a menu your guests will talk about for years to come.
The ambience that sets your wedding's tone
We make it simple to add a touch of luxury and refinement to your ceremony and reception. From fine linens to sleek chair sashes, from candelabras to centerpieces, we'll make sure no detail is forgotten. Our team will tend to your every need to ensure your special day goes according to plan. No hassles, no last minute scrambling—simply enjoy your big day exactly as you always pictured it.
40,000 square feet of spectacular space and rooms
Heritage Center of Brooklyn Center's historic location, once a prominent country estate, is a treasure of the Minneapolis area. Our interior ballrooms and unique outdoor grounds accommodate groups of 20 to 1,000+ guests. You can trust Heritage Center of Brooklyn Center's staff with all the details in planning your outdoor wedding or reception.
"All of the staff at the Heritage Center we great to work with, especially our consultant Stacey!"
"Our ceremony on the Courtyard and reception in the Garden City Ballroom were both beautiful; I highly recommend! In late September, all of our outdoor photos were beautiful as all the leaves were turning colors. Our guests had nothing but positive things to say!"
Erin B
"We would highly recommend this venue to anyone looking for the perfect wedding venue in the twin cities."
"We worked with Stacey throughout the planning process and are very happy with how our ceremony and reception turned out. The food was excellent. The drinks were great. Staff were all wonderful and accommodating. We were able to bring in our own music and save some money that way. Thank you to everyone at the Heritage Center for all you do!"
Kaitlynn
"The venue is historic, classic and beautiful."
"The access to the outdoor courtyard is a terrific plus for our guests. The venue is experienced and knowledgeable to keep things moving and planning for the full event. We worked with Stacey as our coordinator. The staff was terrific and incredibly helpful!"
Jody
"We couldn't recommend the Heritage Center more!"
"We were blessed with the opportunity to work with Ali and Connor and we couldn't have had a more perfect day. They were so flexible with us, excellent with communication, the food was amazing, and our set up was timely and efficient!"
Kaitlynn
Picture your perfect wedding here.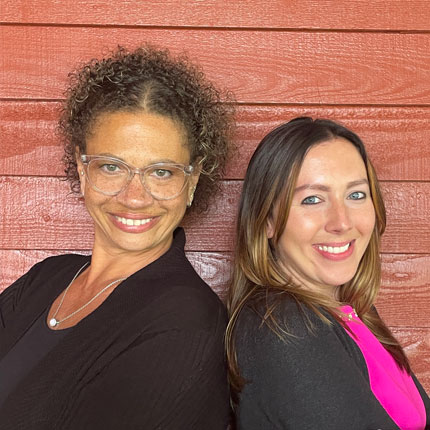 Stacey & Connor
Catering Sales Managers
Contact our team to schedule your facility tour!
Let's talk about your wedding.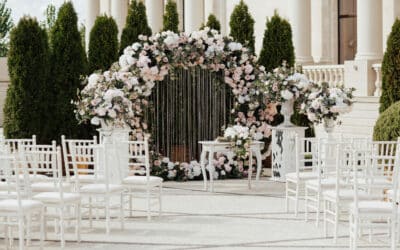 Discover 15 unforgettable wedding themes to make your big day truly special. From vintage glamour to celestial romance, find your perfect match.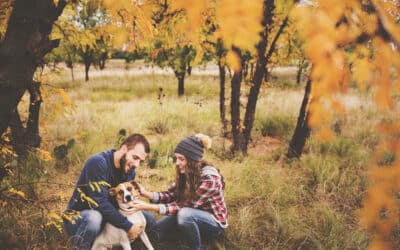 Experience the best fall activities in Minnesota for couples, families, and friends. Scenic walks, apple picking, corn mazes, and more!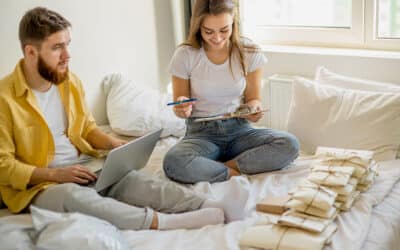 When should wedding invites be sent out? And when should wedding RSVPS be due? Feel confident with getting your guest count with our guide.