Attending a conference can be an exciting experience, but deciding what to wear can be a daunting task. No doubt, times have changed regarding the rules for dressing professionally. As we continue to gather in person more often, the Zoom dress code (think button-up top with lounge pants) doesn't quite translate the same way in person as it does on screen. First impressions are important, and we're here to help you dress your best for any professional (in-person) occasion. In this article, you'll gain tips for determining appropriate conference attire, learn conference outfit ideas, and be able to attend your next conference feeling confident in your wardrobe!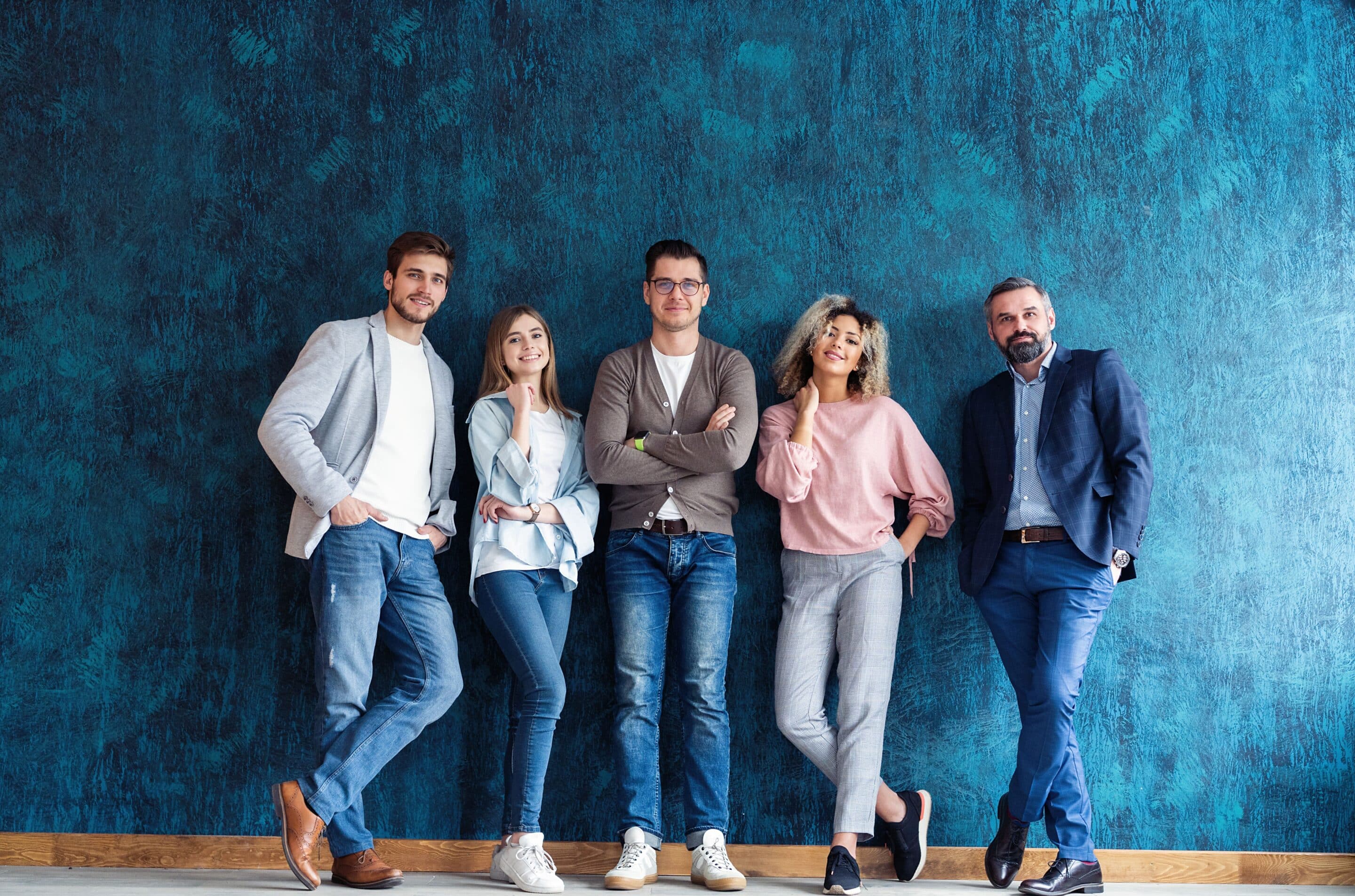 Before Finding Conference Attire, Research The Conference Dress Code
First impressions matter, and researching a conference's dress code will help you to put your best foot forward. Below are some tips to determine the conference's dress code:
Check your conference invitation for an official dress code.

Look at what people are wearing on the conference's social media channels.

Contact the organizers if necessary.

Know your industry. Dressing for an arts conference will be different than dressing for a banking conference.

If there is no official dress code, business casual is the go-to!
What To Wear To A Conference: Conference Outfits For Women
The style of outfit you choose will depend on the type of level of formality of the conference. For some conferences, business casual clothing is recommended, while for others, business professional attire is required. Whichever style conference you're attending, we'll guide you through dressing your best!
Conference Attire Ideas For Women
With so many styles and options for women's attire, the choices can be overwhelming. Below are a few outfit ideas that you can wear to your next conference:
Business Professional Attire
Look the part in a tailored pant or skirt suit with comfortable loafers or short/mid-sized heels.

Wear a button-up top with a jacket, slacks, and Oxfords.

Style a long-sleeve fitted midi or maxi dress with a coordinating blazer and low-heeled shoes.
Business Casual Attire
Pair a sweater with a midi skirt and Oxfords.

Wear a blouse and slacks with flats or low-heeled shoes.

Style down a blazer and pair it with chinos and loafers.
Conference Accessory Ideas For Women
Accessories can dress up an outfit, elevating a style to become conference worthy. For Business Professional conference attire, try simple accessory staples that aren't too distracting. When dressing for Business Casual events, it's ok to accessorize your outfit with flair and include your personal style! Check out a few of our favorite ways to accessorize below:
Pair your suit with a gold or silver watch, necklace, or subtle earrings.

Match your belt color to the color of your pants for a sophisticated look.

Style a neutral or simple piece of clothing with a statement necklace.

Spice up your outfit with a statement scarf.

Coordinate your purse with your wardrobe.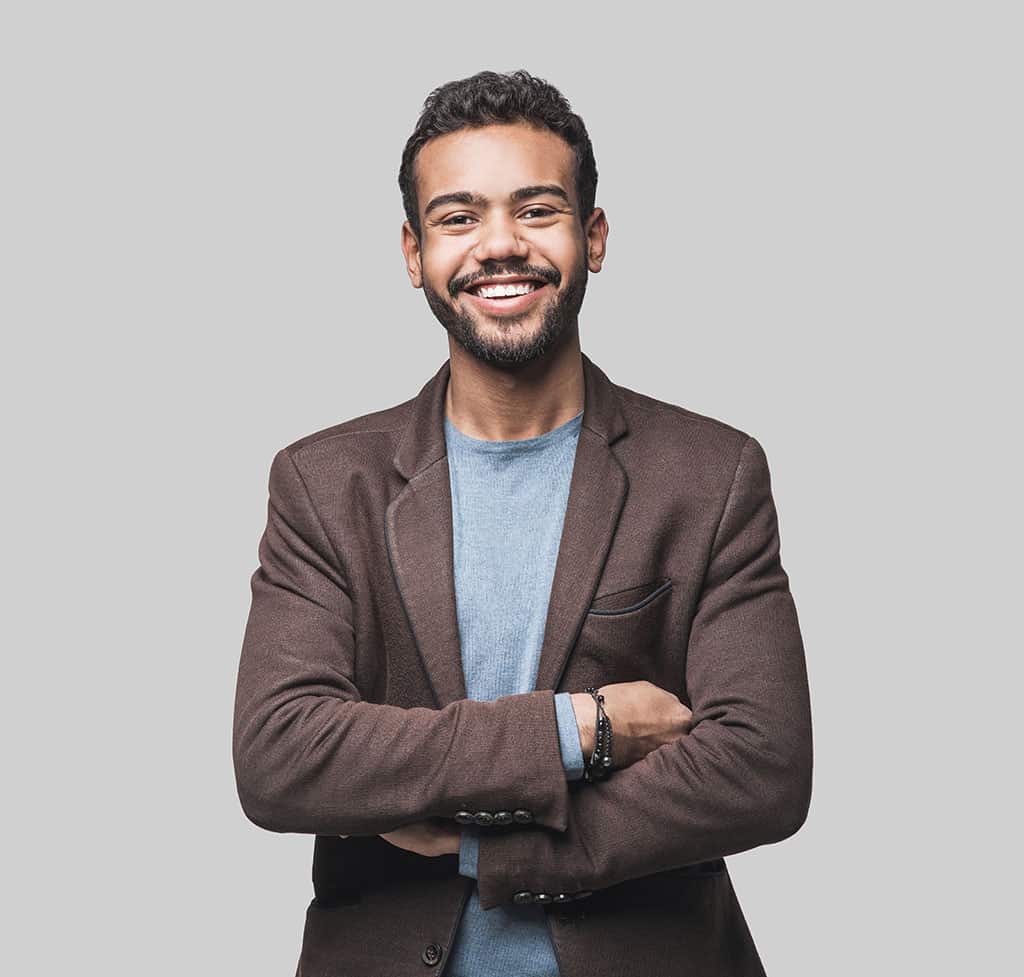 What To Wear To A Conference: Male Conference Outfits
Depending on the event type, conference attire for men can range from tailored suits to chinos. Consider wearing tailored pieces and solid colors at formal conferences. For more casual events, dressing down is the expectation. Read below for Business Professional and Business Casual attire ideas:
Business Professional Attire
Wear a tailored pantsuit with a tie and Oxfords.

Elevate your attire with a dress shirt, dress pants or slacks, and dress shoes.
Business Casual Attire
Perfect your conference outfit with a button-up shirt, a sweater, chinos, and dress shoes.

Style down a jacket and dress pants with sneakers.

Wear a dress shirt with slacks and loafers for a perfect business casual look.
Accessories For Men
Accessories are an essential part of a man's wardrobe and can elevate your standard conference attire to make a positive first impression. Check out our list of classic accessories to elevate your look:
Add personality to your conference outfit with fun dress socks.

For occasions that require a Business Professional dress code, consider donning a pocket square.

Level up a casual look with coordinated dress shoes.

Complete your look with a classic belt and tie.

Add a touch of sophistication to your style with a watch on your wrist.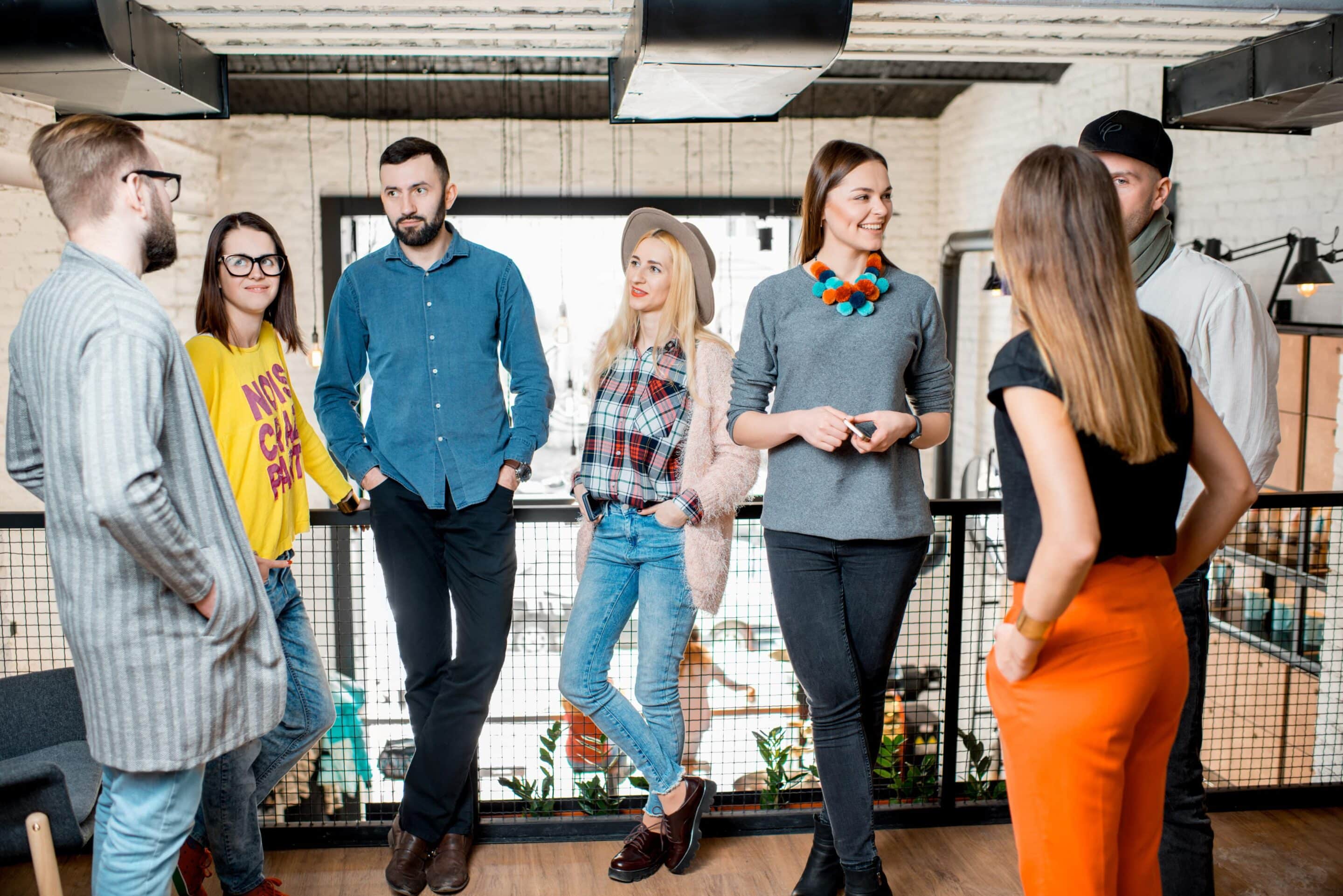 Conference Attire Considerations
Now that you've determined the dress code, there are a few more considerations to factor in when choosing your conference wardrobe. Whether you're participating or presenting, traveling to Minneapolis or Memphis, considering the following details will help you dress your best and make a lasting first impression:
Type of conference

Role in conference

Weather or season

Packing
Type Of Conference
Attending a conference is one of the best ways to network, learn new skills, and stay up-to-date with the latest advancements in your field. It's important to dress appropriately for the occasion not only to make a positive impression but also to ensure you're comfortable during the event. For example, in academic conferences that feature lecture-style sessions, make sure you dress in layers should you become too hot or cold. Likewise, for conferences that require walking, wearing comfortable shoes is a must, as you'll likely be on your feet for most of the day. 
Role In Conference
Whether you're an attendee, a presenter, or a sponsor, it's important to dress the part. As an attendee, you want to dress professionally and comfortably. This could mean wearing a nice suit or dress with comfortable shoes. For presenters, err on the side of Business Professional conference attire. This could mean elevating your look with a blazer, dress pants, or accessories. Lastly, as a sponsor, you want to represent your brand by dressing in a way that aligns with your company's image and conveys professionalism. 
Weather or Season
When choosing conference attire, consider the location and seasonal weather. Don't get stuck wearing too many layers at an event in a warm climate or get caught without an umbrella during a rainy weekend. Remember to check the weather before piecing together your conference outfit!
Packing
Attending an out-of-town conference can be an exciting opportunity, but packing for conference weekends away can be daunting. Try a bullet wardrobe: coordinate a color scheme and pack versatile pieces that can be mixed and matched to make multiple outfits. Here is our go-to packing list:
Button-Up shirt

Sweater

Blazer

Outer layer/ jacket

Slacks/skirt

Chinos/khakis/dark wash jeans

One set of classic accessories to match all wardrobe items

Dress shoes 

Loafers, flats, or comfortable shoes
Host Your Conference At The Heritage Center of Brooklyn Center
Attending conferences can be an exciting opportunity to learn, network, or showcase your expertise in your field. However, it's important to dress appropriately for the conference dress code, industry, and type of event you're attending. When it comes to conference attire, it's important to consider factors ranging from the location of the event, your role at the conference, and even the weather or season. By thoughtfully considering what to wear at a conference, you'll be putting your best foot forward at your next professional event!
Are you looking for a venue to host your next conference? Book Heritage Center of Brooklyn Center for your next professional event!