You put so much time and effort into planning your corporate event — but how much did your guests, speakers, sponsors, and others enjoy their overall experience? By sending the right post event survey questions to the right audiences, you can learn about your event's strengths and weaknesses from your audience's point of view.
In this blog, we'll touch on the basics of event feedback survey etiquette and offer example event survey questions to help you get started.
Getting Started With Event Feedback Surveys
Let's start with the fundamental questions you may have about event feedback surveys: Who should you send a post event questionnaire to, and what should the event feedback questions look like? What is the best method for sending out survey questions after an event, and when should you send them? And why bother sending a feedback survey, anyway? We'll answer all these and more below, so read on for a crash course in post event feedback survey etiquette and best practices!
Who to survey for event satisfaction
Anyone present at your event can be surveyed to determine their overall satisfaction with their event experience. Attendees are the most commonly surveyed, but you can gather important and informative data for your future events by sending event surveys to:
Attendees
Speakers
Sponsors
Vendors
Volunteers
Employees
How to survey for event feedback
These days, the most effective way to send a feedback form after an event is through email, usually via a third-party survey generator service like Google Forms or Survey Monkey. Typically, event planners will gather attendees' email addresses during the guest list compilation process or through digital RSVPs or ticket purchase/registration. You may also survey attendees during an event using iPads pre-loaded with your survey, and gather their emails for follow–up surveys and future branded communications at the end of the survey.
When to survey for event feedback
Sending survey recipients the right questions at the right stage in their journey with your event is critical to gathering the specific information you're after. There are advantages to soliciting survey responses before, during, and after your event depending on how you intend to use the information gleaned.
Before: Sending out a survey before an event can help you plan events that better meet your audience's desires and expectations. For example, a theater may send out a survey to season ticket holders to determine what shows and types of entertainment they'd like to see in the forthcoming season.
During: Surveying guests during an event — for example, at points throughout a weekend-long conference or after a specific checkpoint in your event, like registration or after dinner — can help you gather up-to-the-minute data about your guests' satisfaction with certain elements of your event. Guests surveyed during an event are more likely to answer questions honestly, as they have not had time for their memory of the event to fade or be affected by hindsight.
After: Post-event surveys allow you to gather a 360° view of your guests' experience and can touch on virtually every aspect of your event. This data can be used to inform future events based on what attendees did and did not enjoy and the specific feedback they provide.
Why survey for feedback
Simply put, surveying for feedback after an event provides valuable insight straight from those whose opinion matters most: Your guests. Post-event survey questions for attendees can help you:
Determine whether you achieved your event goals
Understand your guests' experience and how it could be improved
Learn specifics about your guests' priorities for this and future events
Post Event Survey Questions
When choosing what types of questions to ask on a survey after an event, you'll likely want to include a variety of types to elicit diversified responses. While some question topics are better suited to certain formats, you should ultimately choose question types that reflect the kind of information and quality of responses you're interested in. 
Yes or No: A simple yes-or-no question is ideal for determining whether the survey recipient is interested in further communications from your company regarding future events, volunteer opportunities, etc. These types of questions can also be followed by an open-ended question ("Why or why not?" or "If you answered yes, what specific elements did you enjoy about this event?") to elicit a more detailed response.
Multiple Choice: Multiple choice questions can be ratings-based, in which respondents select a number between 1 and 10 or select a satisfaction level between "Extremely Satisfied" and "Not At All Satisfied," to rank elements of your event. They can also list a variety of elements of your event and ask the survey respondents to select the element(s) they most enjoyed or felt could be improved. You may choose to allow respondents to select only one answer out of the multiple choices, as in the 1-10 example, or allow them to select as many answers as apply to them when asking about their enjoyment of a variety of elements.
Open-ended: Open-ended questions give survey recipients the opportunity to respond in their own words and provide qualitative feedback about your event. While these responses are harder to analyze from a quantitative data point of view, they often elicit the most candid and specific responses from participants who choose to put the time and thought into answering them thoroughly.
When choosing types of questions for your post event survey, consider: What style of response would be most helpful to you as you compile the survey data? Is a yes-or-no response or multiple choice answer sufficient, or would an open-ended question that the recipient can answer with as much or as little detail be more appropriate? Remember that some survey recipients may not want to write out answers to open-ended questions, while others may write a great deal.
General Questions To Ask Attendees After An Event
These general questions to ask after an event are appropriate to send following any type of event. While they do not necessarily target specific elements of your event, your guests' responses to the more open-ended questions below will likely touch on areas of strength or improvement. These general questions are crucial in opening up the respondent's mind to the many facets of your event, prompting them to think critically about their experience with each. Most of these questions can be phrased as multiple-choice or open-ended questions depending on your preference, though some are better suited to the yes or no format.
How satisfied were you with this event?
What elements or parts of this event did you enjoy the most?
What, if anything, did you dislike about this event?
Are you likely to attend this or other events hosted by us in the future?
Would you recommend this event to others?
How can we improve this event in the future?
Is there any other feedback you would like to share about this event?
Post Conference Survey Questions
There's a lot to consider when planning your conference survey questions. You'll want to ask some general questions like the ones listed above, but also hone in on some specifics, like the respondents' thoughts on the conference topic(s), presentations, structure, etc. Here are some conference attendee feedback survey question examples to get you started: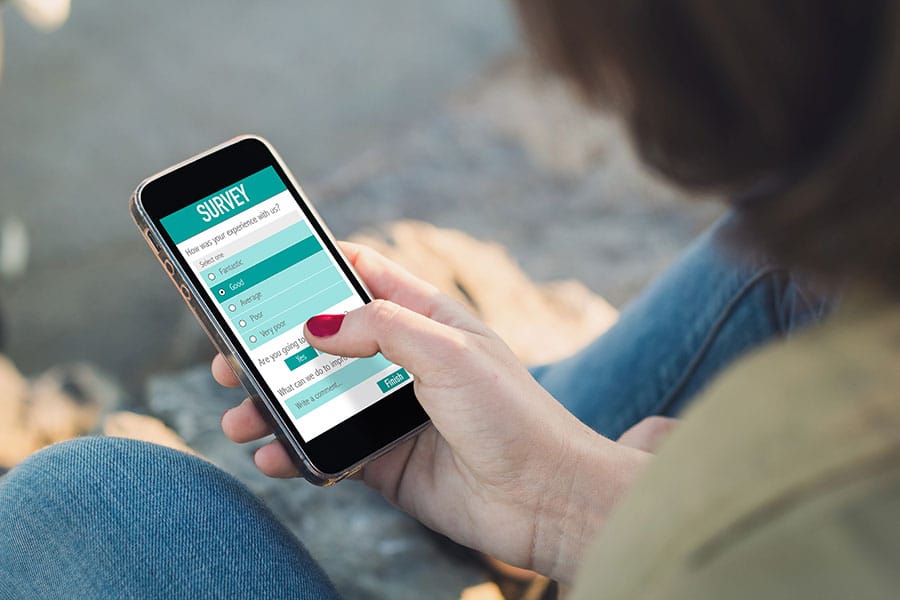 Do you plan to attend this conference again in the future? Why or why not?
Open-Ended: This question begins as a yes or no question but ends with an opportunity for a more specific response, which is critical to providing context for their ultimate decision to attend or not attend your conference in the future. This question reveals the respondent's enthusiasm for your event, helping you to estimate future attendance levels, but can also reveal deal-breaking details about your event and areas of potential improvement.
Which topics covered at this conference were you most interested in?
Multiple Choice: For this question, list the various topics covered by conference presentations, speakers, activities, etc., and allow respondents to choose one or more. This should help you determine which topics are the most interesting to your audience, and can potentially inform programming for the next year's conference if the most popular topics remain relevant.
Do you feel this conference was structured well?
Yes/No: This yes or no question can optionally be followed by a "Why or why not?" open-ended question for more specific responses, but even a binary response can point to problem areas in the overall flow of your conference. If a respondent answers "No," they'll likely elaborate in their open-ended responses to more general questions, even if this one is not followed by "Why or why not?" 
This is also a great question to ask volunteers, vendors, and anyone else who worked on the conference, as these individuals will have the most firsthand knowledge of the organization of the event and any pitfalls they personally experienced.
What was your biggest takeaway from this conference?
Open-Ended: This question helps determine what attendees learned from your event and what they gained from it, i.e. their takeaway. Do the responses to this question match your goals for the event? If not, this is a great opportunity for you to understand what guests got out of your event versus their own expectations as well as your own. It can help you better align your conference programming with your goals for future events.
How satisfied are you with the networking opportunities presented at this conference?
Multiple Choice: If your conference includes dedicated networking time — which may or may not be everyone's cup of tea, depending on the industry and individual personalities of those present — your post-corporate event survey questions should give guests an opportunity to provide feedback on that experience. 
Offer multiple-choice responses of "Extremely Satisfied," "Very Satisfied," "Satisfied," "Less Than Satisfied," and "Not At All Satisfied," with an optional additional response of "I do not enjoy networking during conferences" to cover those for whom networking is not a priority. This will help you determine the value of networking time for future conferences and, if guests elaborate in open-ended questions about their experience with the networking opportunities, help determine the duration of future networking time and any activities or offerings therein.
Workshop Survey Questions
Workshops tend to be more hands-on and rooted in firsthand experiences with the topic, so it's important to gear some of your post workshop survey questions to those elements. You may also give attendees an opportunity to provide feedback on the instructors or presenters for the workshop, as the quality of these individuals' instruction or presentation is a major component of the overall experience. The open-ended questions listed below are also intended to elicit more qualitative, experiential responses, which may be helpful in replicating a similar atmosphere or activity in future events. Here are some examples of survey questions for workshop feedback to get you headed in the right direction:
Did this workshop meet your expectations? Why or why not?
Open-Ended: Your guests' expectations headed into an event are particularly important for events like workshops, which are centered on hands-on participation. Your guests likely expect to participate a great deal in the scheduled activity or with the featured instructor or presenter, and likely anticipate receiving some amount of feedback on their work or participation. They may also expect some kind of take-home item or other significant takeaways from the experience. 
By asking this question, you'll learn whether or not your guests achieved their goal(s) for your event — and whether their goals aligned with yours. This open-ended question allows attendees to share specifics about which of their expectations were met and to what degree, as well as what elements of the event did not meet their expectations and why.
Did this workshop improve your skills or overall understanding of the topic?
Yes/No: Particularly for workshops and corporate events with an overarching theme or topic, it's critical that your guests leave feeling that the information provided was new, useful, and worth the time and money spent to attend. This yes or no question will help you determine whether your event was successful in communicating its core ideas or goals and point to overall guest satisfaction.
How satisfied were you with the quality of the instruction at this workshop?
Multiple Choice: As mentioned above, the instruction, presentations and/or leadership of your workshop can be make-or-break for guests' satisfaction with your event. If guests found the instructor to be hard to understand, too quick to move on, unengaging or otherwise unsatisfactory, they will be less likely to walk away feeling your event was worth attending — and less likely to attend other events hosted by your organization in the future. 
Offer multiple-choice responses of "Extremely Satisfied," "Very Satisfied," "Satisfied," "Less Than Satisfied," and "Not At All Satisfied." You also have the option of adding an open-ended follow-up question, like "What did you like about this instructor/presenter? What, if anything, did you not like?" to get into the specifics behind the initial response.
What were your favorite moments or experiences during this workshop?
Open-Ended: This question gives guests the chance to describe what they liked most about your event and why they liked that moment or activity. It's a lovely way to gain insight into the little things that make an event memorable, like interactions with other guests, the charisma or sense of humor of the speaker, and other small details you may not have considered as integral elements of your event. You'll learn what you did right with this event and what experiences are most valuable to your audience, helping you to plan future events that emphasize the moments a majority of your guests agreed upon as being worthwhile.
What types of workshops would you like to see from us in the future? Do you have suggestions for future workshop topics or activities you'd like to share with us?
Open-Ended: Your post-event survey can be a great jumping-off point for planning your next workshop or event. After all, the best way to learn what your audience is interested in is simply to ask! You might be surprised by the topics your guests would like to see covered at a similar workshop in the future, or you may have your ideas for future programming validated by their responses  — either way, this question should give you some excellent, audience-approved material for future workshops and content.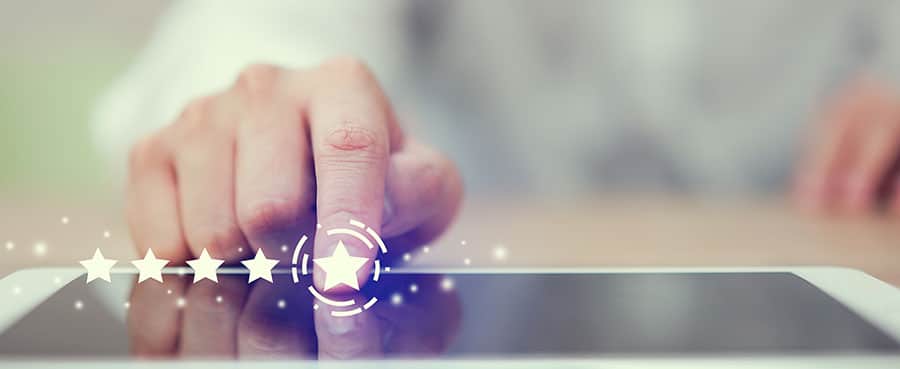 Survey Questions for After a Presentation
Like any event, a presentation should be engaging and useful to its audience. Your post-presentation survey questions should gauge these elements but also get into specifics, like the quality of the information provided, whether the presentation achieved its goals, and whether the duration of the presentation should be changed to optimize audience enjoyment. Here are some sample presentation review questions to get your audience talking: 
What did you enjoy most about this presentation? What, if anything, did you not enjoy?
Open-Ended: These more general questions will help you measure the overall success of your presentation in terms of what your audience did and did not find enjoyable. Their feedback can help you design future presentations that are better aligned with audience needs, goals, and expectations. 
Was the length of the presentation too long, too short, or just right?
Multiple Choice: Is there anything worse than a presentation that drags on and on? Only a presentation that is too short and uninformative to be useful! This multiple-choice question will give you some insight into whether your audience was enjoying your presentation and wanting more, or bored stiff by the long-awaited end. Aggregate the data from these responses and edit your presentation's duration accordingly for future events! 
Did this presentation improve your understanding of the topic?
Yes/No: Like the similar question listed for post-workshop feedback prompts above, this yes-or-no question should help you determine whether your presentation has achieved its ultimate goal: Communicating an idea to your audience in a manner they understand. If many respondents answer "No" to this question, take a look at both the content of your presentation and the presenter themselves for areas of improvement, especially when it comes to clarity of content and delivery. 
Did you have any outstanding questions about the topic after this presentation? How could we improve this presentation for future audiences?
Open-Ended: Leaving your presentation audience with outstanding questions isn't always a bad thing. It may mean they're interested in your topic and would love to dive deeper! Alternatively, they may be confused about the information presented and why it matters to them — which is why this open-ended question pairs perfectly with the yes/no question above. 
This question gives guests an opportunity to elaborate on any areas of confusion or frustration and offers them the chance to give feedback on areas of improvement. While each attendee may have differing opinions and levels of understanding following the presentation, this qualitative data should help in determining areas of strength and weakness as you look toward designing future presentations.
Post Event Sponsor Survey Questions
As stakeholders in your event, you should carefully weigh the feedback of your event sponsors. It's most important that your event sponsors feel they got their money's worth out of the event. That will look different to every sponsor, but you can generally expect your sponsors to want to see a great turnout of guests that are in their target audience, engaging with their brand in some significant way throughout the event. Here are some expertly-crafted post event evaluation questions for event sponsors:
How relevant was this event's audience to your business, organization, and/or industry?
Multiple Choice: As mentioned above, sponsors want to know that their brand was positioned before an audience that may convert to loyal customers. This question will help you determine your sponsors' general satisfaction with the audience of your event as it relates to their goals for both your partnership and their marketing or sales efforts. This information can help you decide whether this partnership is viable for future events in a similar vein. 
What do you feel was the ROI of sponsoring this event?
Open-Ended: This question should give you a good idea of whether your sponsorship packages ultimately proved valuable to your sponsors. By keeping this question open-ended, you'll learn specifics about what your sponsors found valuable. If their responses are positive, you may use their answers as proof to other future sponsors that your event is a worthwhile investment. If their responses are less than glowing, you can use the specifics mentioned to better design your sponsorship packages for the future. 
Would you recommend sponsoring this event to a friend in business? Why or why not?
Open-Ended: The best review an event can receive is a recommendation to a friend — especially when that friend may be a potential sponsor! People are more likely to pursue opportunities recommended to them first-hand by a friend, so the responses you receive to this question will help you measure the satisfaction of your sponsors with your sponsorship package offerings and their experience as a whole. 
Would you be interested in sponsoring this event again next year?
Yes/No: After reading your sponsors' responses to the questions above, you should have a pretty good idea of whether they'd be interested in returning next year. This questions is essentially a data point that will help you build a follow-up email list for your sales team to use next year, in addition to offering the ultimate gauge of the success of your business partnership: Will they be back?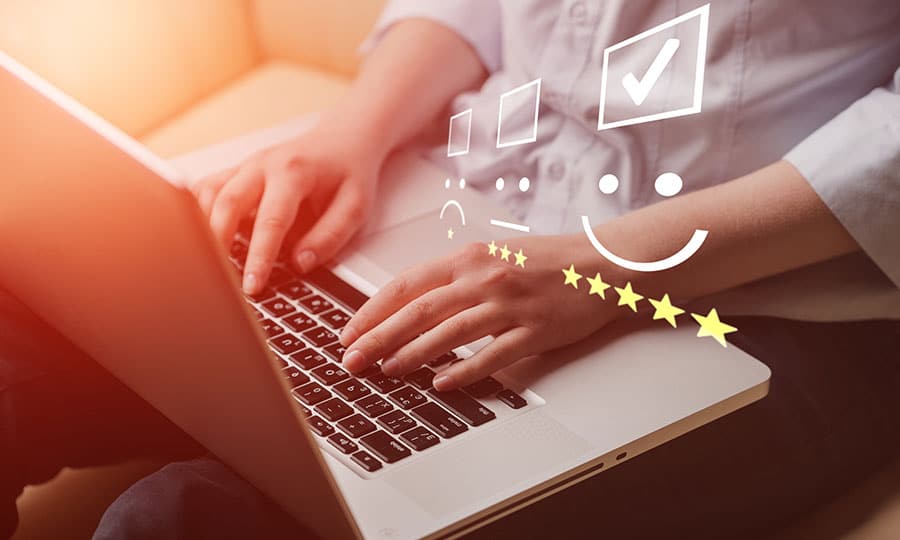 Post Fundraising Event Survey Questions
Fundraisers are about asking people for money—so you'd better be sure they get their money's worth of fun, food, and fulfillment! Your event satisfaction survey questions should focus on your guests' enjoyment of the event and their willingness to participate in the future, like these samples: 
How would you rate the following elements of this event: Location/venue, food, entertainment, duration? 
Multiple Choice: This is a multi-faceted question that gives your guests an opportunity to rate the various core elements of your fundraiser. Break it into sections for each element and allow guests to rate them on a scale of 1-10, with 10 being the best that element could possibly be. This will give you a quick look at your areas of strength and give you a starting point for planning future events that improve on weaker areas. Event venue, food/beverage offerings, entertainment, and duration are particularly important for fundraising events because, unlike a conference or workshop, your guests aren't there with the goal of learning or development — they are there to have a great time in exchange for their donations to your cause. Without a fantastic venue, delicious food and drink, and enjoyable entertainment, your guests are unlikely to be motivated to attend — much less throw a hefty donation your way! 
How would you rate the quality of the auction items/prizes/etc.?
Multiple Choice: Many fundraising events feature a silent or online auction, raffle, or other prize-based activities to encourage donations. If your event has an auction or raffle at the center of its festivities, be sure to give guests the opportunity to rate the quality of the offerings or prizes on a scale of 1-10. 
If many guests give the items a low rating, it's time to consider ways to improve your prizes for your next fundraiser, or consider a different method of driving donations. If many guests rank the quality of the items highly, but the auction bids or raffle entries do not reflect that level of interest, it is possible that your starting bid or ticket cost was simply too high for your guests' ideal price range. Consider starting future auctions or raffles at a lower cost and use the quality of your prizes to drive the excitement and, in turn, the bids! 
How can we improve our fundraisers in the future?
Open-Ended: Like all the more general post-event survey questions, this open-ended question is designed to give guests a chance to talk about what they did and did not like about your fundraiser. You'll learn a lot about what guests want and expect from an event at which they are expected to donate, which can go a long way when planning your next fundraiser and determining event specifics that will drive guest satisfaction. 
Would you be interested in volunteering for this or similar fundraising events in the future?
Yes/No: This question can be specific to fundraiser workers, who are often volunteering their time for the love of the cause, but you can also pose it to attendees who may be newly passionate about your organization following the event! This is a great way to compile a follow-up list of potential volunteers for future events.
Improve Feedback by Hosting at the Heritage Center of Brooklyn Center
Let our expert planning team ensure your next event venue is rated a 10/10 across the board! Our elegant event spaces are ideal for corporate events, including conferences, workshops, presentations, fundraisers, and more! Our planners are experienced in coordinating successful events of all types and sizes, and we'd be delighted to help you plan an event guests will be eager to rave about! Contact us today to learn more and start planning your next extraordinary event.