Since the new decade began and COVID emerged as the great changemaker of our times, soon-to-be-married couples are returning to the things they value most: Quality time spent with loved ones, highly personalized events, and making memories that will stand the test of time no matter what the future holds. 
Whether they opt for luxurious and opulent weddings that outshine any pre-pandemic affair or courthouse vows shared only with a curated guest list, 2022 couples will be eschewing tradition and creating wedding days that are entirely their own. Here are our top five 2022 wedding trends to watch in the coming year:
Cottagecore
The aesthetic buzzword for 2022 weddings? Cottagecore. This pastoral theme owes its popularity to Netflix's Bridgerton and TikTok, where users are taking to gardens and fields to indulge their inner Jane Austen. We've already seen the bridal industry begin to emulate this trend via empire-waisted, puff-sleeved gowns, and the cottagecore craze is showing no signs of stopping in 2022. Hallmarks of this romantic trend include gold accents, candlelight, garden and estate home settings, and dreamy florals, especially wildflowers and greenery.
Micro Weddings
Necessity is the mother of invention, and 2020 is the mother of the micro wedding. But in 2022, expect to see more couples going micro by choice, opting for pared-down guest lists and intimate celebrations over blow-out bashes. Weddings attended by 50 guests or less allow the couple to stretch their budget further and spend more time with their nearest and dearest. Fewer guests = more personalized touches throughout the big day, like specialty vendors, upgraded food and beverage packages or treating guests to unique experiences.
Multi-Day Events
Consider it making up for lost time. In 2022, we'll see couples spreading out their wedding celebration over the course of several days or a weekend. This trend emphasizes quality time spent with loved ones, from week-of bachelor/ette and welcome parties to rehearsal dinners, destination-centric excursions to afterparties and morning-after brunches. It also dovetails nicely with the aforementioned micro wedding trend, as hosting fewer guests frees up the budget for more activities. 
For some couples, hosting a three-day (or longer!) wedding celebration may mean planning an intimate destination wedding to some far-flung locale, a kind of wedding-honeymoon hybrid for themselves and vacation for their family and closest friends. Other couples may opt to book a rental home in their location of choice and host their wedding party or guests there for a cozy, all-together-now weekend getaway. However you choose to host your multi-day experience, guests will appreciate the chance to embrace your wedding day as a chance to escape the day-to-day.
Weekday Weddings
If you've been engaged in the past two years, you're likely familiar with the alarming lack of wedding dates available at list-topping venues. Availability is even scarcer going into 2022, as couples who delayed their 2020 or 2021 weddings booked into 2022 and beyond. With so many venues being completely booked on weekends through 2022 — not to mention the complexity of aligning availability with photographers, planners and other vendors — many couples are opting for weekday weddings in the new year. 
Despite public perception that weekday weddings are somehow less-than when compared to their weekend counterparts, hosting an "off-day" event has its perks. Venue rental fees are often discounted on weekdays, as are fees for various other vendors, so a weekday wedding is undoubtedly easier on the wallet. A Thursday evening wedding can easily roll into a full weekend of celebration, especially if your guest list is on the small side. And speaking of your guests, airfare and other travel costs tend to be less expensive on weekdays. If some of your guests need to travel to your wedding, they may be grateful that you chose to make your big day a weekday.
Single Servings
Rounding out our list of the top five 2022 trends to watch is the individual serving, a catering trend initially sparked by safety concerns surrounding buffet- and family-style dining during the pandemic. In 2022, we'll see more couples putting a chic, personalized spin on single-serving dining. Think two-bite confections under monogrammed cloches, tasting flights of the couple's favorite wines or beer, and individual buckets of KFC for late-night cravings. Overall, catering options will trend toward personalization, with couples designing full menus around their chosen theme, their love story, or favorite foods rather than the classic chicken-or-beef fare.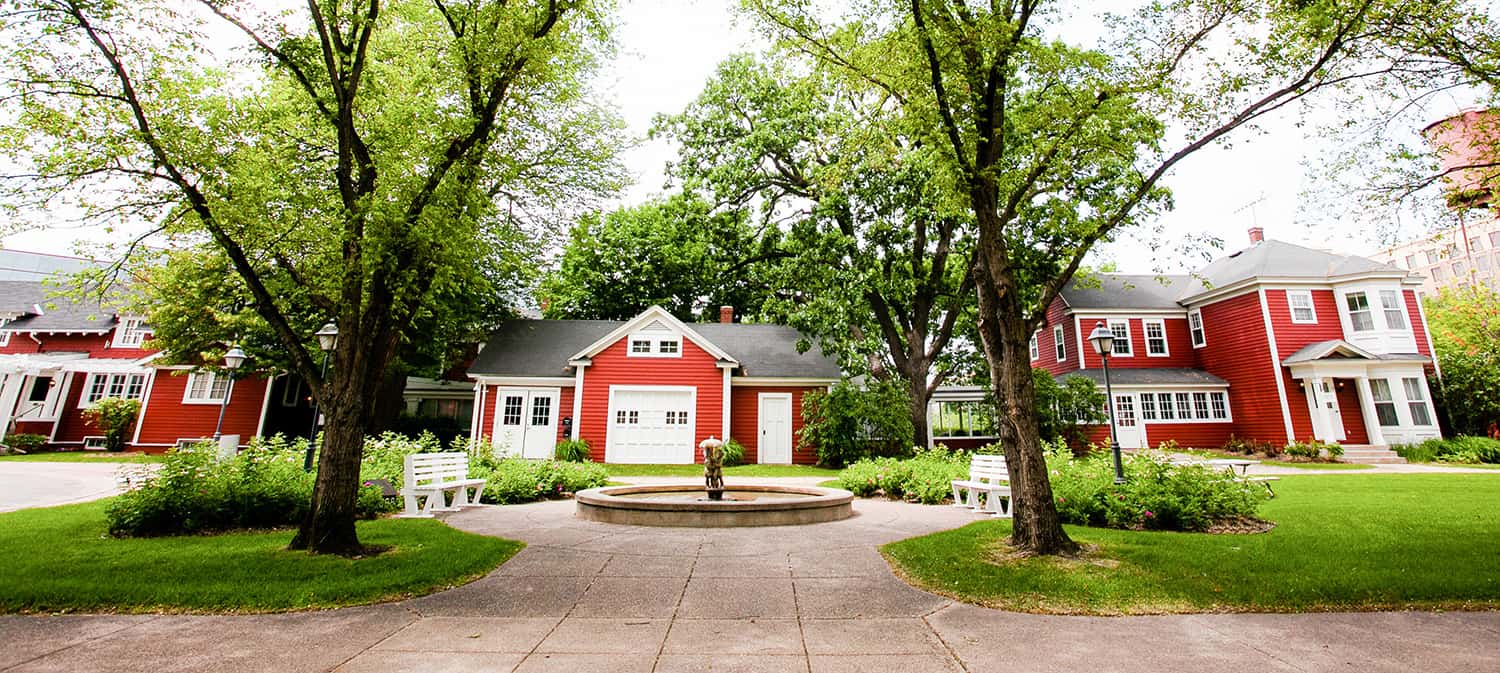 Planning Your 2022 Wedding?
If you're considering a 2022 or 2023 wedding, we hope you'll choose the Heritage Center of Brooklyn Center to be your partner in planning your big day! If the cottagecore trend caught your eye, you'll love the Heritage Center's stunning courtyard and classic red barn exteriors. More interested in planning a micro wedding or a multi-day affair? Our expert planners would be delighted to help you create the bespoke wedding celebration of your dreams! 
Contact us today to learn more about weddings at the Heritage Center. We look forward to helping you make your 2022 wedding extraordinary!