If you've never had to reserve a room block at a hotel, it can seem like a daunting task in your wedding planning. Luckily, many hotels make it as painless as possible to reserve a block of rooms for your guests' convenience. 
Reserving a room block is a welcoming gesture to your guests who may be traveling large distances to attend your event, and to any guest who would appreciate overnight accommodations. While it does require some work on the front end from you during the wedding planning process, your guests will be grateful! Here is our guide to reserving a room block for a wedding or any big event.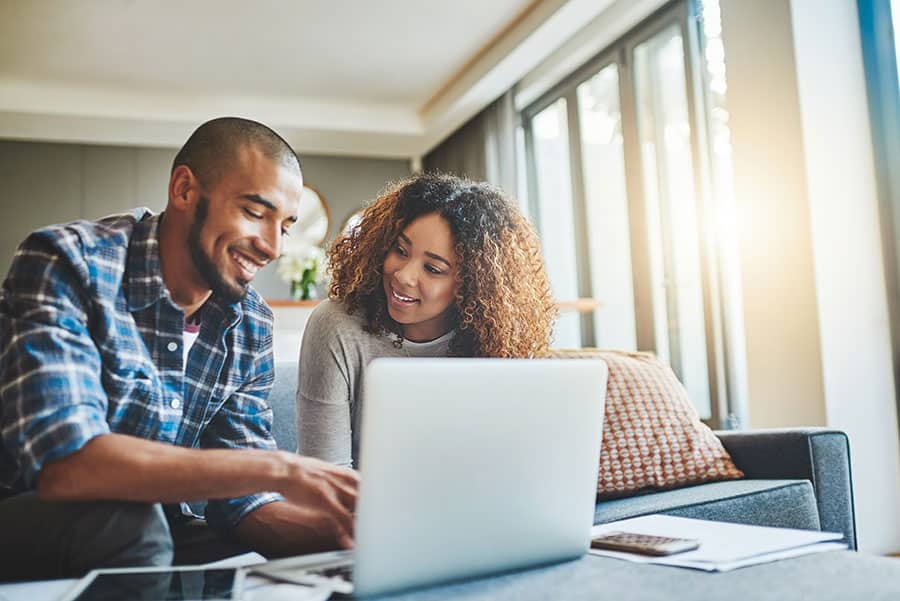 How Do Room Blocks Work?
In the travel and events industries, a "room block" is a term used to describe a group of rooms at a hotel that has been set aside for an event at a pre-negotiated group rate. The room cost is still covered by the guest booking a room within the room block, but they benefit from the savings a group rate provides. 
Typically, hotels will require a minimum of 10 and maximum of 30-40 rooms for a room block. If you need more rooms than the hotel's block maximum, they will often work with you to reserve the rest at nearby sister hotels, or you can work independently to establish one or more additional room blocks at other hotels of your choosing. 
Does It Cost Money To Block Hotel Rooms?
Don't panic: Reserving a block of hotel rooms isn't another major wedding expense. Many hotels will require a small deposit at the time of reservation of your room block to secure it; this will typically be a percentage of the total cost of the rooms. There may also be an attrition clause or minimum commitment clause in your room block contract that will dictate the number of rooms in the block that must be booked by paying guests to avoid paying a penalty fee. 
Benefits Of Having A Room Block
Having a room block simplifies the travel and lodgings process for you and your guests, but your blocked rooms also come with other benefits and perks!
Convenience for guests: Hotel room blocks ensure that guests have a place to stay near your event, typically in the same hotel or hotels as the wedding party. This makes travel to, from and between your event(s) even simpler, and it means your guests won't have to worry about all the nearby rooms being booked up before they have a chance to find lodgings! 
Group discounts: Hotels often give discounts on room rates when they are booked as part of an event room block, which your wedding party and guests will appreciate. 
Centralized location: It's a lot easier to coordinate on a busy wedding day when all the participants and guests are in the same hotel! Plus, booking your room block at a location that is centralized between your ceremony and reception venues, preferably with convenient access to major highways and/or airport(s), cuts down on travel time and hassle. 
Personalized service: When you book a hotel room block for a wedding, the staff of that hotel are aware of your group and your reason for staying with them. They may provide a higher level of customer service, and may even include perks as part of a hotel wedding block package, such as: 
A complimentary room or room upgrade for the couple
Early check-in and/or late check-out privileges
Free wifi
Turndown service
Welcome bag distribution to guest rooms
Access to a hospitality suite for pre-wedding prep
Complimentary transportation to and from the wedding venue
Be sure to ask about any included perks and benefits when booking your wedding room block, just in case!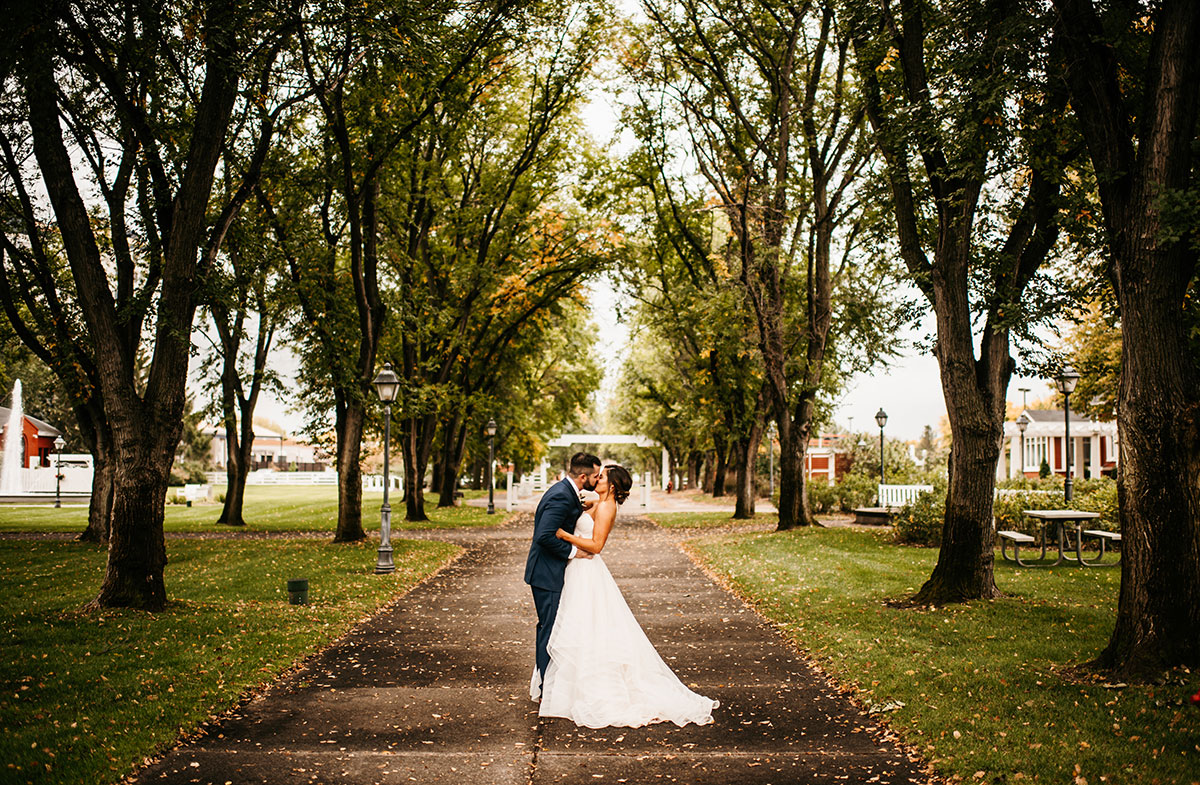 Steps To Reserve A Room Block
Reserving a block of rooms is a fairly straightforward process, though it can be a little time consuming. To make the experience as efficient as possible, it's important to prepare in advance before you start calling hotels and putting down deposits. Here are the basic steps to reserve a room block for your wedding or event:
Determine The Number Of Rooms Needed
To determine how many rooms to block for a wedding, you'll first need to estimate how many households (or individuals sharing a room) will need to be accommodated. 
A good rule of thumb is to divide the number of out-of-town attendees by two, then estimate what percentage of your out-of-town guests will book a room. This will vary depending on your ratio of local guests to out-of-towners, but typically, 80% of out-of-town guests of a local wedding can reasonably be expected to need a room. Of course, if you are planning a destination wedding, plan on 100% of guests needing a room.
To put this into action, here's an example: If you have 100 out-of-town guests attending your wedding, divide that by two to get a total of 50 households. 80% of 50 households = 40 hotel rooms.
Choose A Hotel Or Group Of Hotels
If you are getting married at a venue that also offers accommodations, start there. Talk to your venue's wedding planner or venue manager about group rates on rooms, including possible discounts or incentives for guests who book early. 
If you are not getting married at a venue with accommodations, start by narrowing down your choice to two or three hotels based on location, average cost of stay, and any other factors that are important to you and your guests, like airport shuttles or complimentary breakfast service. Give those hotels a call to get a group rate quote. You'll need to be prepared to provide the dates of your event (or the dates you expect guests to need rooms, if those differ,) as well as any special requests you may have, such as welcome bag distribution or late check-out. Now is also the time to ask about any special packages, perks or benefits the hotel offers to group rate guests.
There are certain circumstances under which room blocks at more than one hotel are highly recommended. If your event falls under any of the following, you'll want to find at least two hotels to accommodate you and your guests: 
If you are having a destination wedding, or a wedding in which 50% or more of your guests will be from out of town.
If you are getting married at a hotel that is especially costly to stay at. 
If you have a large guest list, i.e. over 140 people. 
If you would like to offer your guests different hotel price points to choose from.
Confirm Details And Requirements
Once you've received your group rate quotes from your top three hotels, it's time to compare and confirm. Did all three have the number of rooms you'll need for the dates provided? Did all three meet your requirements for location, travel options, room types, etc? Which hotel offers the best rate? If they are all about the same, which offers the most additional benefits with your booking? Confirm these details (giving another call to the relevant hotel if necessary,) before making your decision about where to reserve your room block.
Make A Reservation And Get A Confirmation
Now that you've selected your hotel or hotels for your wedding room block, you can finalize your reservation. When calling to reserve your block, be prepared to pay a deposit immediately, if applicable. 
You will most likely be sent a contract to sign that confirms your dates, rates, and other details like cancellation policies, allowable shrinkage, etc. Read your contract thoroughly and carefully before signing or paying a deposit to ensure everything is in order to prevent surprises later down the line! 
Once you have signed your agreed-upon contract and paid your deposit, if applicable, your hotel will send you a confirmation of your room block reservation. Hold on to this confirmation for your records.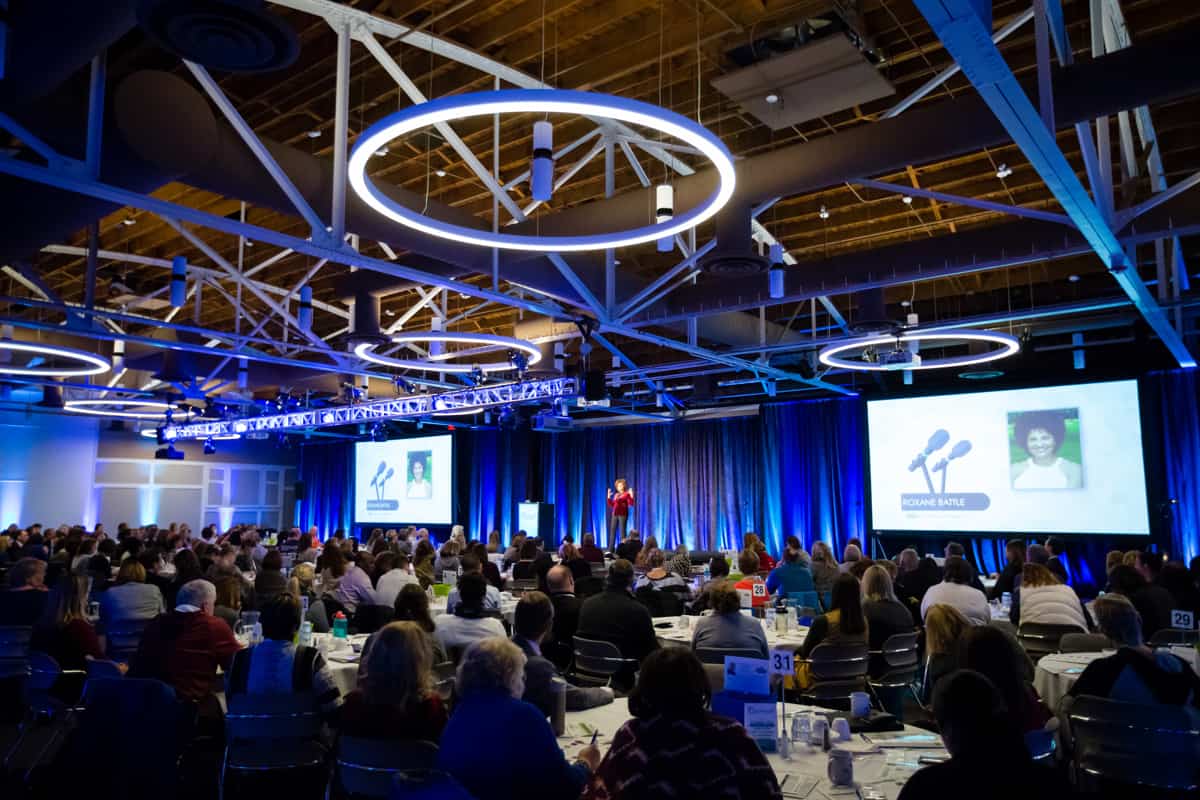 Tips For Reserving A Room Block
Finally, here are some of our best tips on how to have a successful, streamlined booking experience with your room block: 
Start early: As with everything in the wedding industry, the early bird gets the worm! Once you know where you'll be getting married, start looking for hotels that meet your requirements right away. Even if you don't yet know your dates, it's good to have a few hotels in mind and an idea of their general range of group rates so that when the time comes to make bookings, you're ready! 
Consider peak season: If you are getting married in a popular tourist city or destination, or if your wedding location is known for a particular seasonal celebration or event (like Mardi Gras in New Orleans, for example,) consider that destination's "peak season" before setting the date or booking rooms. For warm-weather locations, the summer months will likely be "peak season" as families travel during summer vacation, so booking a hotel block for a wedding that will take place in February will likely be less expensive than one for a wedding in July.
Negotiate room block release policies: Yes, booking a hotel block can be a negotiation. Hotels can work with you to settle on terms that are agreeable, so don't be afraid to push back, especially when it comes to room block release and/or refund policies. Pay close attention to any allowable shrinkage clauses, mitigation clauses, resell clauses, etc. in your contract and negotiate with the manager or planner if they aren't appropriate for your needs.
Communicate with guests: This is critical! Guests can't book rooms they don't know exist. After you have received your official confirmation, you can update guests about your room block by posting the information on your wedding website or sending it out via email. Follow up with guests a few weeks later to encourage any stragglers to make their bookings ASAP. 
Review and update the reservation: Ask your room block manager or coordinator to stay in contact with you and provide regular updates on guest bookings within your block. This will help you stay on top of guest bookings and ensure there are enough rooms available for all who may need them. 
Have Your Dream Wedding At The Heritage Center Of Brooklyn Center
Dreaming of a farmhouse wedding but love the convenience of a city center? The Heritage Center of Brooklyn Center is your perfect wedding venue! Our historic grounds and multiple event spaces are centrally located to several outstanding hotels, including those within walking distance! Contact us today to learn more about hosting your wedding at the Heritage Center.