Jackie and Jared met through mutual friends while attending the University of Minnesota together. They were married at Earle Brown Heritage Center in 2015.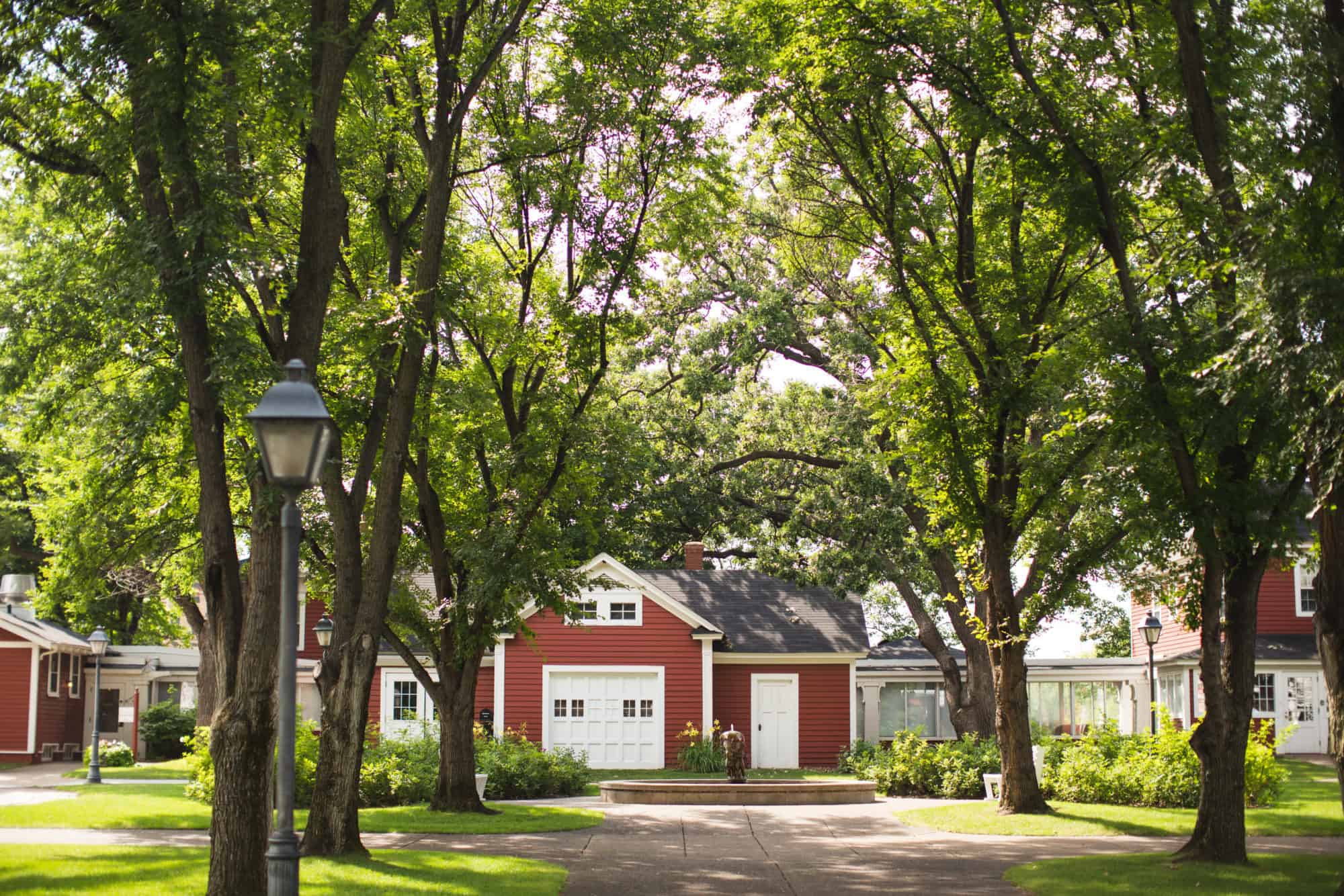 The couple wanted something unique and different for their wedding day. They were looking to incorporate a convenient, easily accessible location with the elegance and beauty of nature.
"We knew we didn't want a golf course for our reception or ceremony," said Jackie.
Earle Brown was the perfect choice for convenience, while still including all the amenities and style they were looking for. The couple was living in Alaska while they were planning their wedding. With the help of Jackie's mother, the couple was able to find a venue they loved. Their chic outdoor wedding ceremony was held in front of a large, mesmerizing fountain on the Heritage Center's grounds.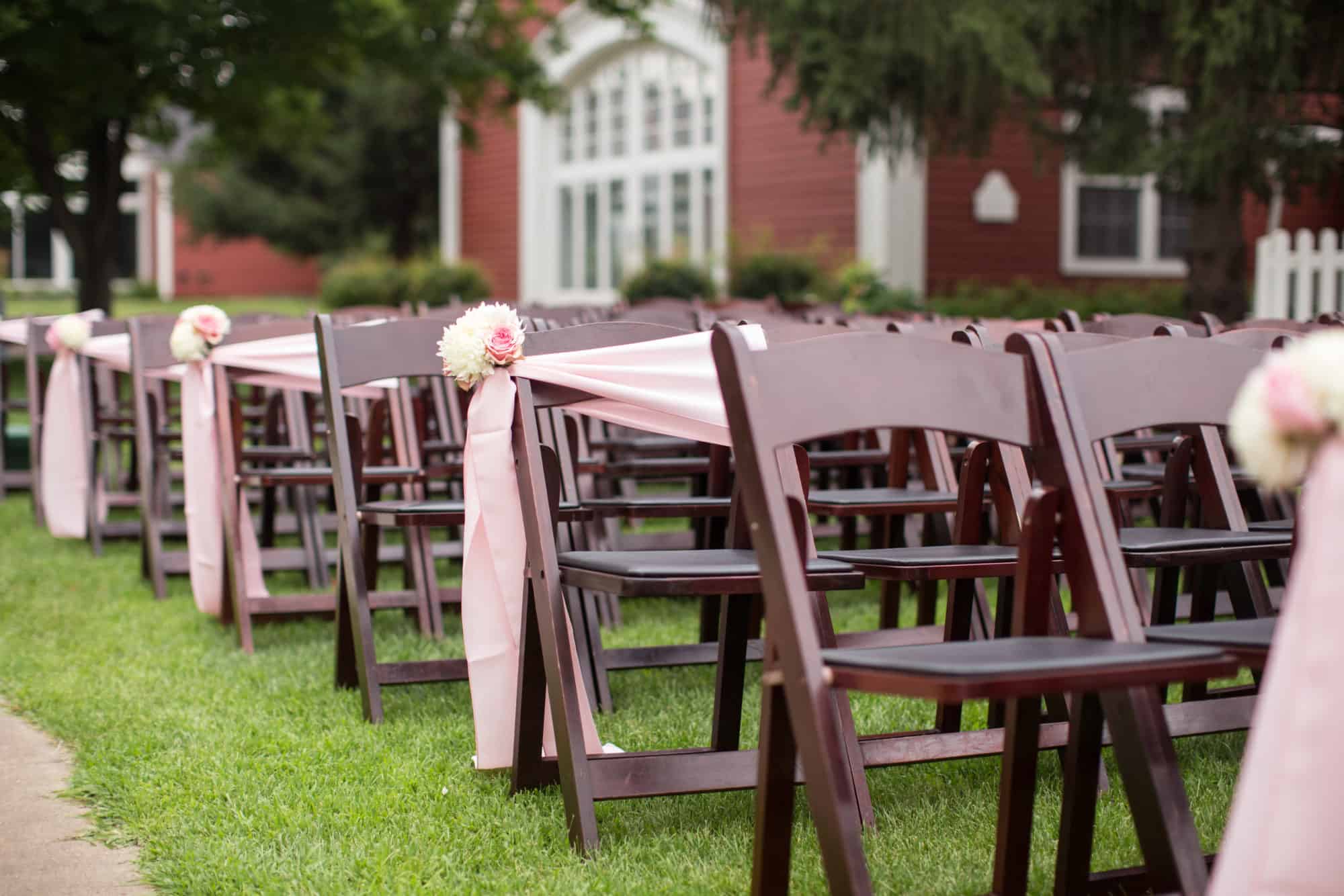 Earle Brown Heritage Center set the stage and fulfilled all the couples needs and wants. The subtle rustic details, dusty pink dresses, and the immense blooming summer flowers set the perfect scene for a romantic summer wedding.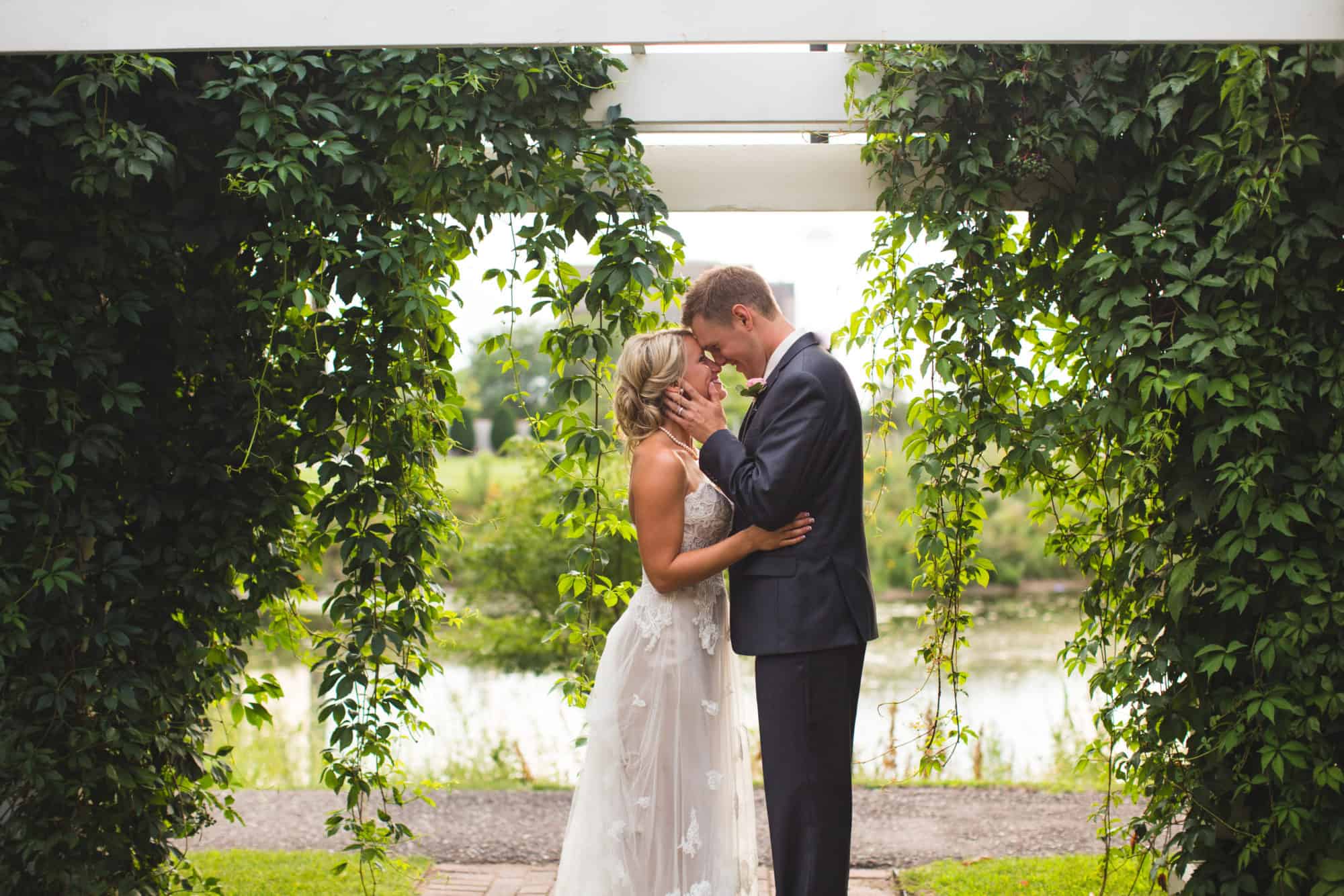 "The bridal suite was convenient," says Jackie. It was important to the couple that they didn't see each other before the ceremony and the large space allowed them to take photos and roam freely without running into each other.
At Earle Brown, we also allow outside vendors, which helped the couple plan the wedding of their dreams. Lula-ru weddings added their personal touch with a whimsical array of florals held in various antique vases.
The flowers perfectly complemented the bride's flowing gown from Angelique's Bridal and the wedding party's attire from Saavi Formal.
The wedding party wouldn't be complete without the finishing touches and expertise from the staff at Kalon Salon and Spa.
The couple elected dessert from the cake shop Buttercream. To button everything up, Jennifer Jane Photography was able to capture every detail!
"Hotel, ceremony everything could take place there," said Jackie. "That was so convenient, three years later we still have people comment on how great that was!"
On advice to other couples, Jackie says,
"Take it all in. From the minute we got engaged to the actual wedding, time flew by. Enjoy it."
Looking for your own rustic yet elegant themed wedding venue? Earle Brown Heritage Center will fit your needs. Schedule a tour today!