Planning a corporate event can be a huge undertaking, depending on the type of event and level of detail, but it doesn't have to be unmanageable. With enough advanced lead-up time and a step-by-step plan, planning a company event can be made easy — or even fun!
In this blog, we'll break down what to consider when planning an event for your company, including the crucial steps of planning a corporate meeting, luncheon, gala or other corporate business events.
17 Steps to Planning a Successful Corporate Event
If you want to know how to make an event successful, we can tell you in one word: Planning! You can read up on as many event planning tips as you can find, but all the Pinterest boards in the world won't save an event that isn't supported by a well-thought-out timeline and a step-by-step execution plan.
Planning a corporate event should generally begin 9 to 12 months in advance. However, this timeframe will be unique to the size and complexity of your event, with smaller events needing less planning time than mid-sized or large events.
Here are some examples of corporate events by size:
Micro Events: Brainstorming sessions, cohort meetings, one-on-one corporate meetings, business dinners
Small Events: Meetings, smaller luncheons, open houses, executive retreats, team-building events, training events, appreciation events
Mid-Size Events: Conferences, seminars, networking events, annual meetings
Large Events: Conventions, trade shows, galas
There are some steps in the event planning process that are essential, regardless of the size of your event. Below, we'll outline 17 of our best tips on how to plan an event, from creating your conference planning checklist to the finer details of corporate event management.
9-12 Months Before Your Event
Define Your Goals and Objectives
You can't create a roadmap if you don't know where you're going! The first step in planning a work event of any kind is to define your goals and objectives for the event itself.
What are you hoping to accomplish with this event? Are you looking to inspire your team members, give employees a chance to relax and blow off steam, or provide an afternoon of education and professional development? If members of the public or industry colleagues will be in attendance, what do you imagine their experience will be like?
The purpose of corporate events is often to build or reinforce company culture and reputation, whether that's internal (rewarding employees for great performance, for example) or external (brand development). With that in mind, ask yourself: If your guests were to walk away knowing, feeling or doing one thing, what would it be?
Set Your Event Date and Establish Team Roles
Setting a date may seem obvious, but what about establishing clear team roles and expectations therein? This is a step that's easy to miss, but it's important that everyone involved in planning and executing your event knows their responsibilities and deadlines. If individuals on your team will need to have their ducks in a row by a certain date prior to the event itself, be sure they're well aware of that timeline.
Now is also a good time to begin your corporate event planning checklist! We've written before about this all-important tool in your event planning toolbox, but it's worth repeating. Start by writing out a timeline for the major milestones in your planning process, like deposit due dates, invitation and RSVP sending dates, etc. Then, you can begin to fill in other tasks, details and deadlines as necessary, eventually compiling a comprehensive list of everything that must happen for your event to go off without a hitch!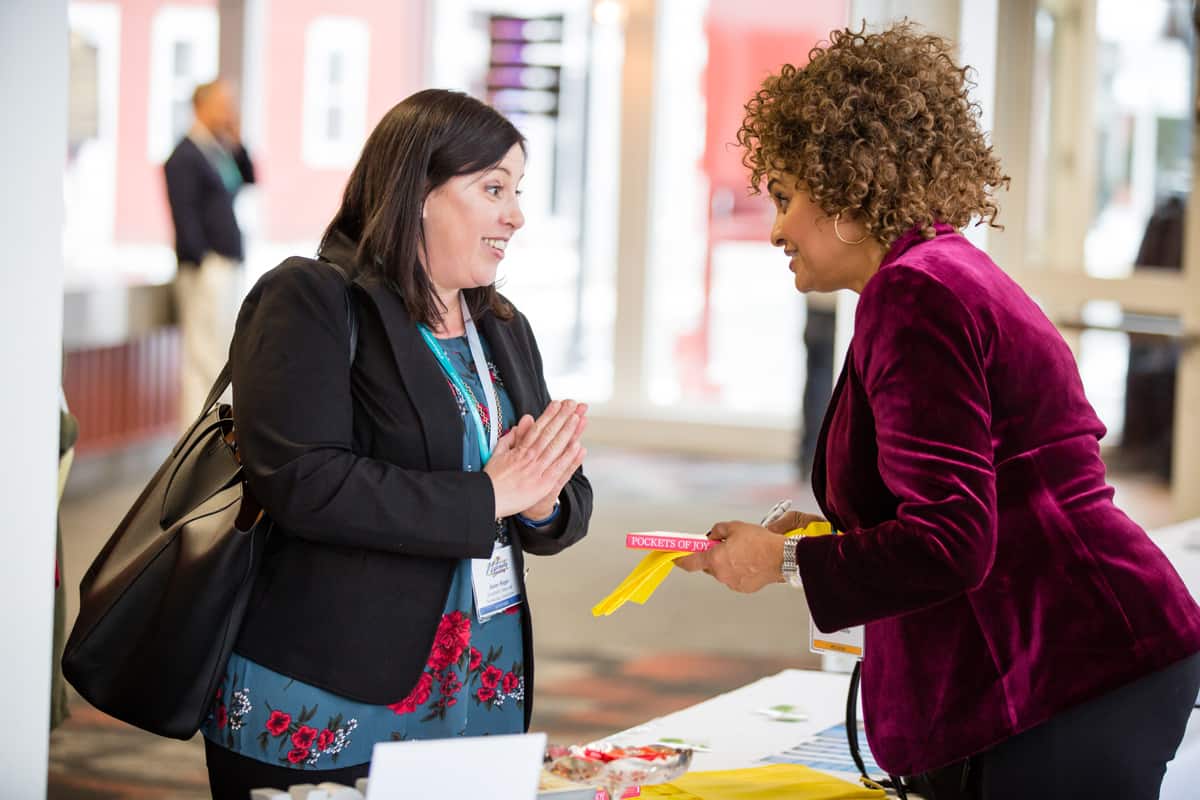 Identify Your Audience Size and Their Needs
The size of your guest list — AKA your audience — should be roughly estimated 9 to 12 months before your event. You don't need to have a detailed list of every invitee just yet, but it's important to have a general idea of how many people you'll be hosting. Determine the size of your event and make note of any additional considerations that may affect your planning process, like venue size, budgetary considerations, etc.
You'll also want to identify your audience's needs as it pertains to your event. An event featuring speakers or presentations will require ample seating, AV equipment and good lighting. You may be serving a meal or snacks during your event — how does the size of your audience affect your catering options? Are there dietary restrictions to consider? Furthermore, consider the context of your audience and demographics. If your guests are attending an event marketed as a professional networking event, they'll have certain expectations of the tone of your event as opposed to, say, a casual happy hour.
Corporate Event Tip: Outline Your Company's Health and Safety Requirements

Health and safety should be top of mind for all event planners these days, and even a small corporate event is no exception. Consider how much space you'll need to allow guests to socially distance, if necessary. Once you've shortlisted venues, you'll want to ask about their in-house health and safety standards, practices and requirements, too. Consider making a seperate list of health and safety considerations you'd like in place for your event, then sharing that list with your venue.
Set Your Budget
Money makes the world go round, after all! Your budget will dictate much about your event, including the level of detail, convenience and comfort you'll be able to achieve. Take a look at the rates for local venues, caterers, entertainment, etc. to get a rough idea of how much each event element will cost. Then, put together a realistic budget, keeping in mind unexpected costs and unforeseen changes that may add budgetary strain.
Choose Your Location and Shortlist Venues
It's important to choose a location and venue that supports your stated goals and objectives for your event. For example, if the goal is employee appreciation and fun, a drafty boardroom in your office may not be your best bet! Consider your must-haves for this event (think in-house AV tech, ample space, fantastic food, etc.) and compare those needs to what each prospective location and venue offers. You'll also want to keep in mind how your chosen location and venue will affect your guests:
Will guests have to travel very far to reach this location?
Will guests require accommodations and transportation if you book this location?
How centrally-located is this location? What points of interest are nearby?
Does the venue fit the overall mood and atmosphere you'd like to achieve with this event?
Once you've narrowed down your search to a shortlist of venues, you'll want to start getting into the nitty-gritty:
What advantages does one venue have over another?
How do they compare in terms of cost, and how much do you get for your money?
How much experience does the venue have executing similar events?
What limitations does the venue have on guest count, event length, outside food and beverage, decoration and vendors?
Asking the tough questions of each venue's sales team will help you select the best venue for your needs.
Corporate Event Tip: Check AV Requirements Before You Select

You don't want to book a venue, show up day-of and realize that your headlining speaker won't have a microphone, podium or video screen. Talk to each of your shortlisted venues about their AV accommodations and compare them to what you'll need for your event to be successful.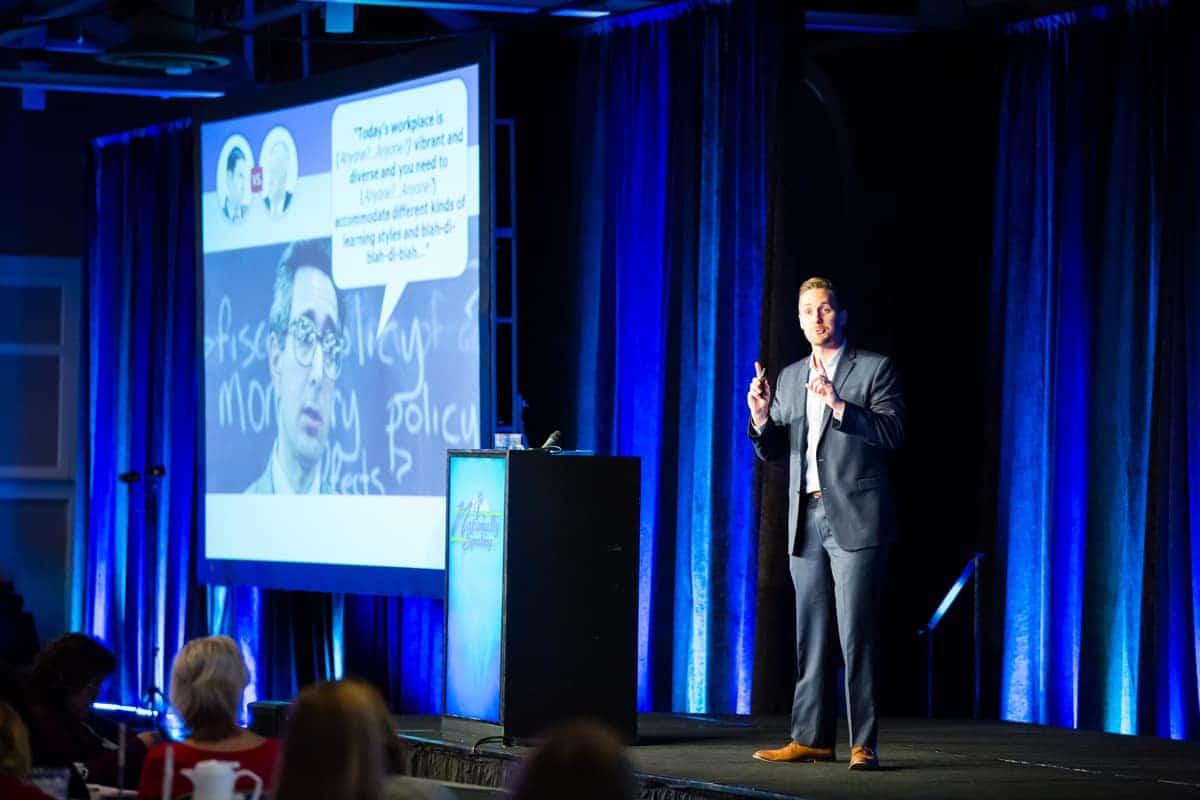 6-9 Months Before Your Event
Lock Down Speakers and Entertainers
The calendars of highly sought-after speakers and engaging entertainers fill up fast. Start researching possible speakers and entertainment early, and be prepared to book them 6 to 9 months in advance of your event. We'd recommend selecting first, second and third choices for entertainment, just in case your first inquiry is met with "Sorry, but that date is already full!"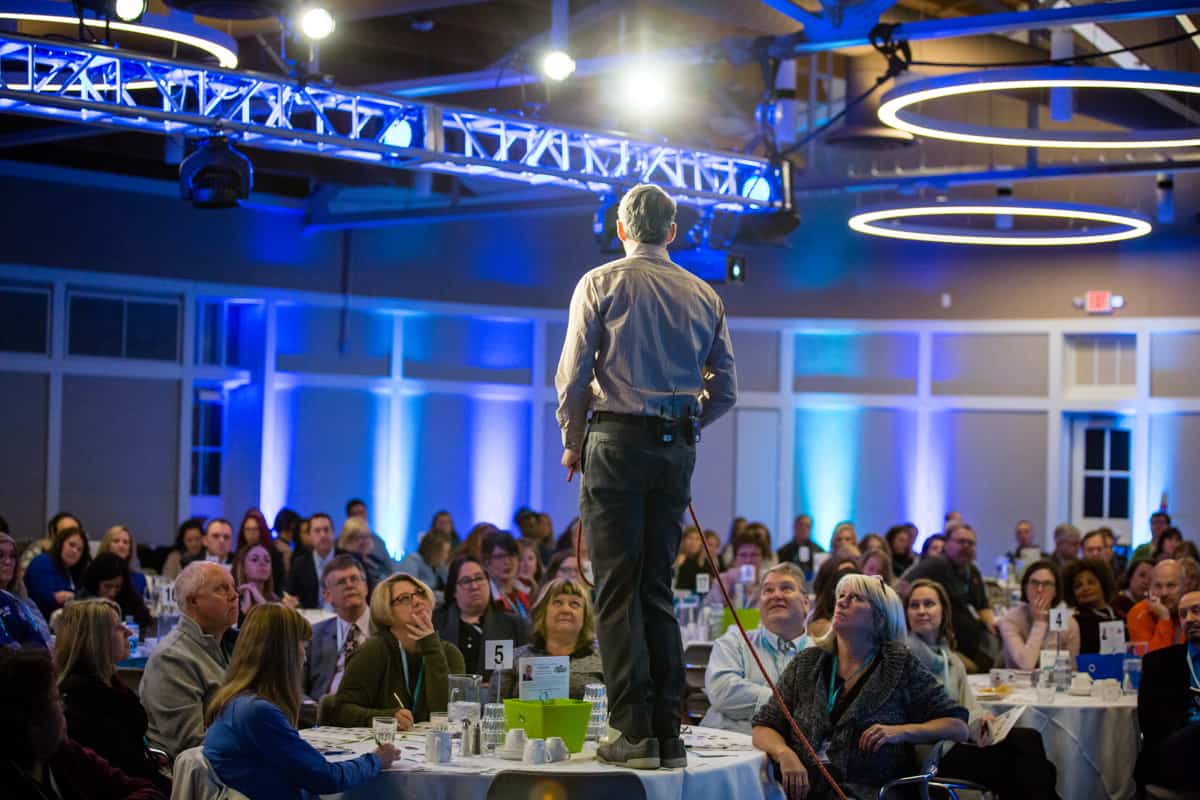 Decide How to Cater Your Corporate Event
Buffet or plated meal? Snacks or a boxed lunch? Passed hors d'oeuvres or a dessert bar? It's time to play with your food! There's so much to consider when determining how to cater a corporate event, so keep guest experience and budget both at the forefront of your mind as you work through your options.
Is there an in-house culinary team at your venue, or will you have to bring food in from another vendor? What type of meal is appropriate for the size and context of your event? A casual event may benefit from a picnic-style lunch, while a formal affair might call for a plated, multi-course fine dining experience. Health and safety considerations might rule out a buffet, while a massive guest list might necessitate one! Work with your venue and caterer to determine the best choice for your specific need.
Corporate Event Tip: Consider The Dietary Requirements Of Your Attendees

There's nothing worse than arriving at an event and discovering there's nothing for you to eat due to a dietary restriction! Be sure to inquire about dietary restrictions with a card included in all RSVPs, so you can make note of any special dietary considerations and pass them along to your caterer.
Procure Funding or Sponsorship
Selling sponsorships for your event can be a huge boost to your funding, ticket sales, publicity and more. It gets community businesses and luminaries involved in the event financially and socially, which can only be a good thing! While you'll want to have a general idea of finances prior to beginning the planning process, you'll want to nail down the details 6 to 9 months in advance. Consider breaking down your funding by budget item so your team can visualize how that money will be spent.
Develop a Memorable Event Theme
If it's appropriate for the goals and context of your event, a theme can be a great way to add character, flavor and fun to your corporate event! Do your best to think outside the box and develop a theme that supports your objectives for the event in addition to your brand and personality as a company. Here are some corporate event theme ideas to get you started:
Casino Night
Roaring 20s
Winter Wonderland
A Night at the Carnival
Game Show
Urban Graffiti
Black & White
Moulin Rouge
Oktoberfest
Mardi Gras
Disco Fever
Fire & Ice
Masquerade
Totally 80s
The Golden Age of Hollywood
Murder Mystery
Glamping
A Night at the Movies
Grown-Up Prom
Eco-Conscious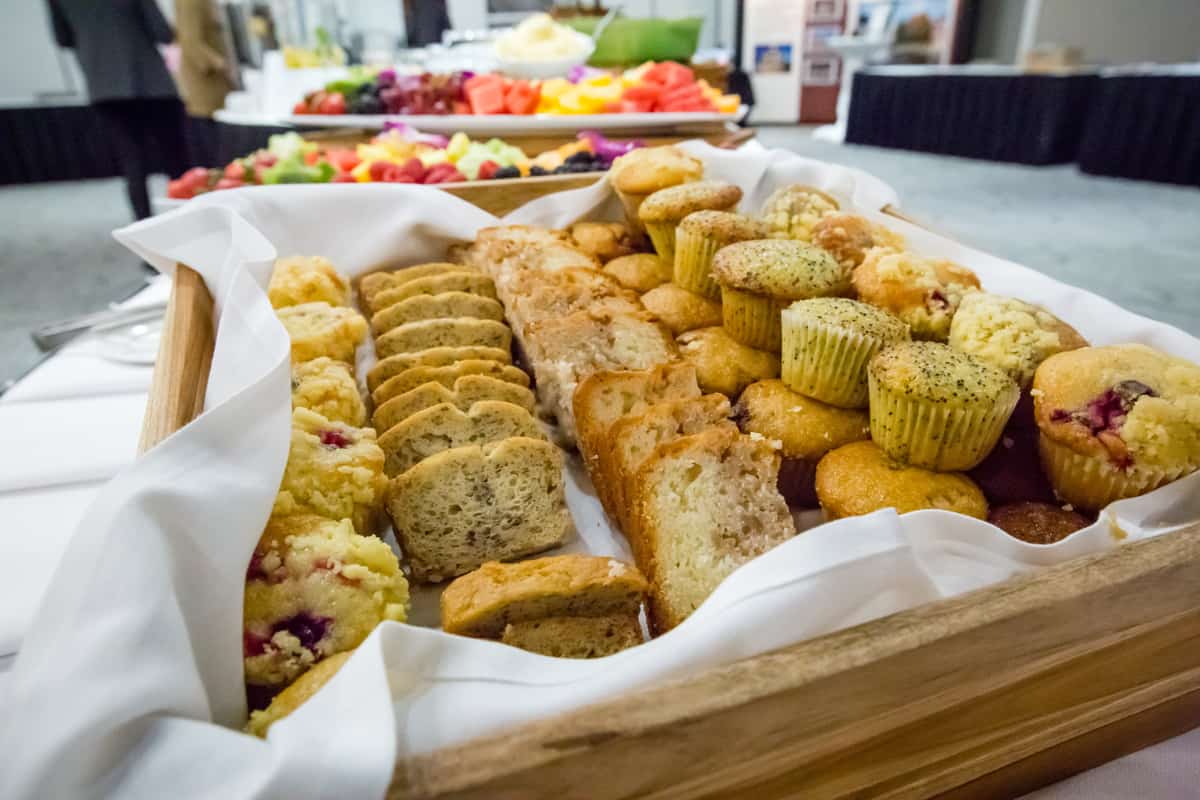 Send Invitations and Tickets
Invitations or tickets should go out roughly 6 to 9 months before your event, if the event is large and will require guests to travel, take time off work or find a babysitter. Smaller events may only need a few months of advance notice, or even less depending on the event's size and goals. Be sure that, if your event requires tickets, the process and resources to obtain tickets are made abundantly clear and readily available on all social media pages and websites pertaining to your event.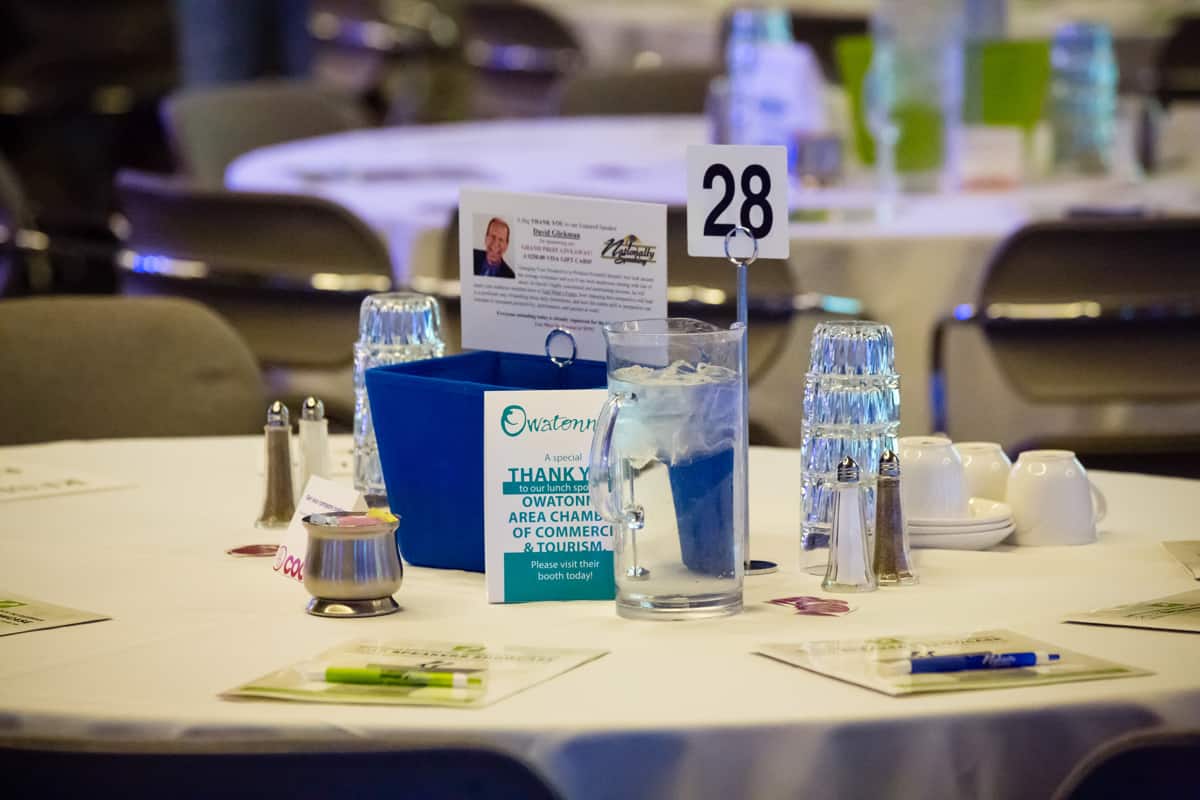 3-6 Months Before Your Event
Establish Your Activities and Running Order
Once you know what entertainment you'll have at your event, it's time to break it all down into a day-of running order! Write out an itinerary for your event, starting with the moment the doors open all the way through to goodbyes. If your event will include a social hour, breakout groups, etc., be sure to note when they'll begin and end. Make note of any downtime and jot down ideas to fill those spots, if appropriate.
This timeline can easily be adapted into a checklist as the event draws near, helping you to keep track of what has already been arranged and what still needs your attention. We love a multi-tasking task list!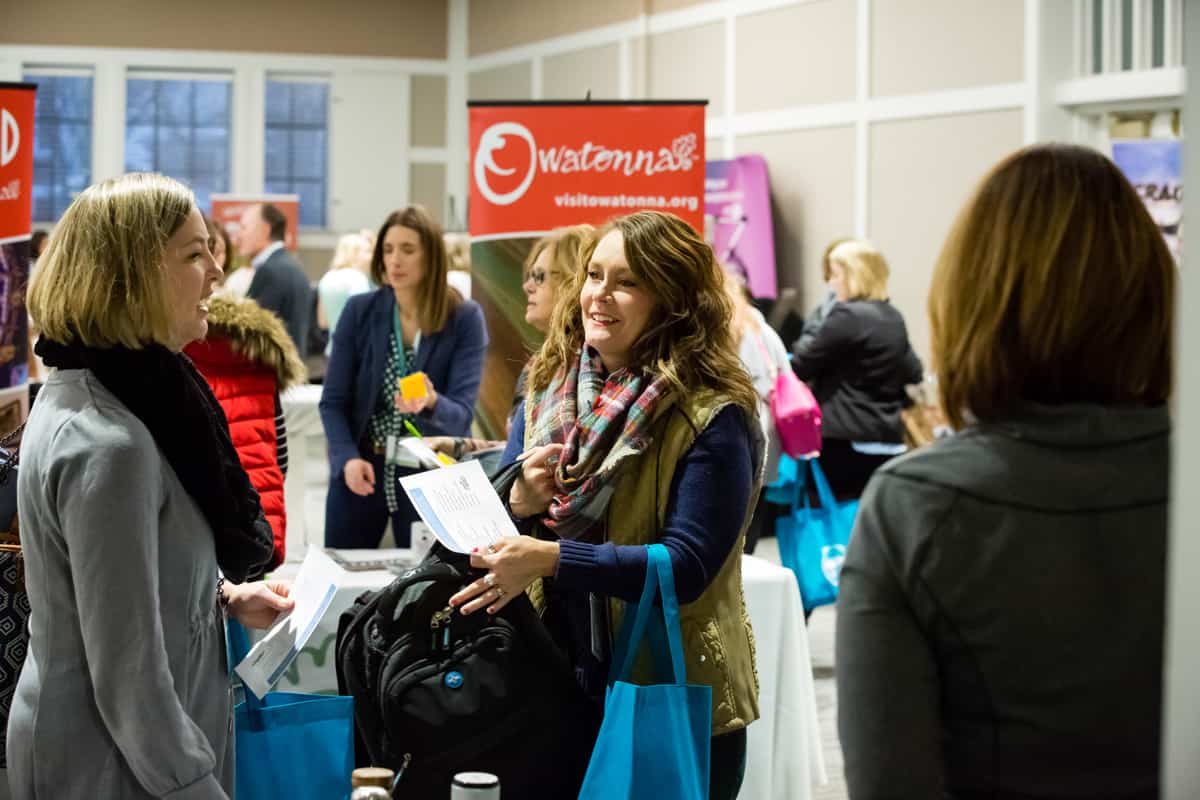 Shortlist and Secure Your Vendors
Finding the right vendors for your corporate event is all about research, research, research. Determine what vendors you'll need to hire for your event — think caterers, photographers and videographers, entertainment, table and chair rental, tent rental, florists, event designers and more — and look into local providers. Compare fee estimates, packages and other offerings to find the best fit for you.
Advertise and Promote Your Event
Marketing is a major factor in generating "Yes" RSVPs from guests and interest from sponsors. Invest a portion of your budget into promotional materials like social media marketing, billboards, radio ads, video pre-roll ads and a well-designed event website. The more you can engage your target audience before your event, the better that event is likely to be!
Confirm Running Order, Venue, Vendors, Speeches and Scripts
The big day is practically here: Time to dot the i's and cross those t's! Double check with your venue, vendors, entertainment or speakers and the other members of your event planning team to ensure everything is running as it should be. Confirm the day-of running order with any pertinent on-site contacts, like in-house event planners at the venue or event emcees, in addition to proofing speeches, scripts, presentations and any other guest-facing materials. This helps to ensure your event runs smoothly, without any surprises when you, your entertainment or your guest speaker take the podium!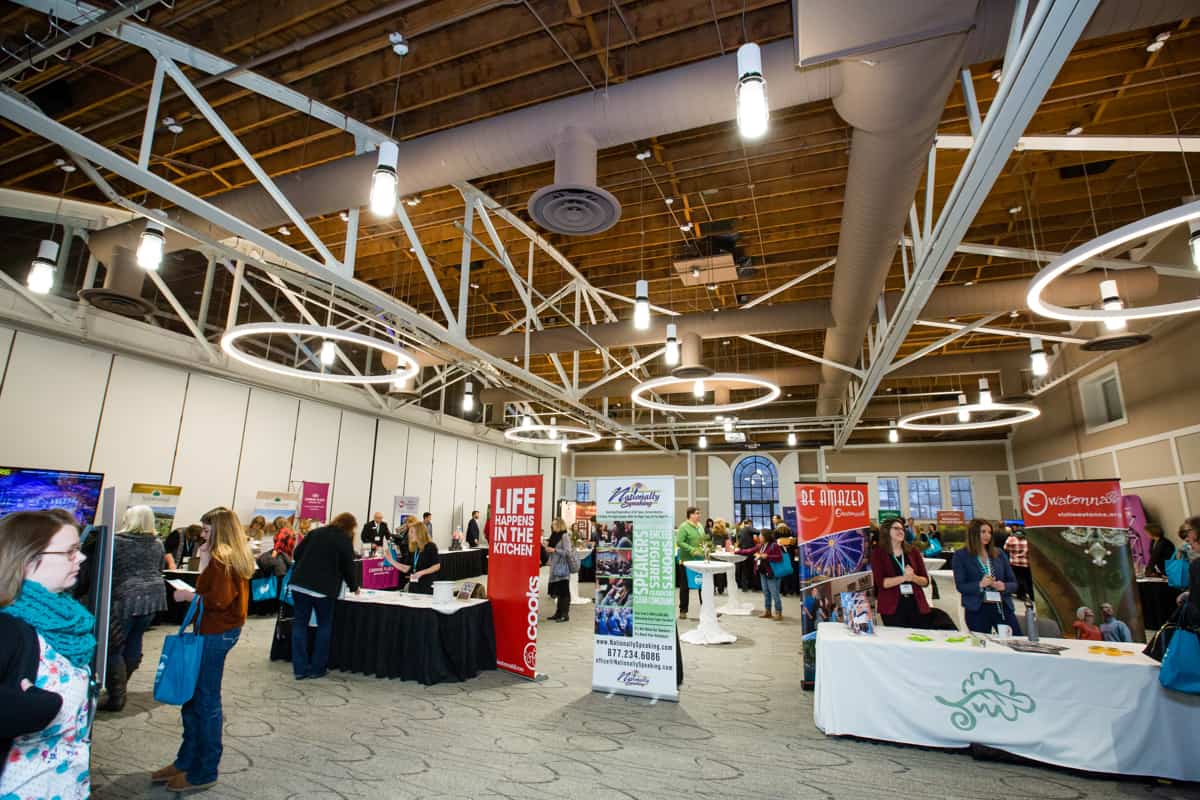 During and After Your Event
Create a Great Guest Experience for Attendees
When you're all caught up in planning and managing a corporate event, it can be easy to forget to look at the day through your guests' eyes. To create a great guest experience, you'll want to keep their enjoyment and comfort top of mind. Arrange for staff or volunteers to act as greeters, check-in desk attendants, directional guides or any other helpful role you may need filled. Make sure there's time built into your itinerary for guests to take a breather, visit a bathroom, take time to enjoy a meal, and generally socialize with one another.
And don't forget the details! Little things like having enough paper towels or toilet paper in the restrooms, ensuring the air conditioning is functioning properly, or even a readily-available wifi password and a strong connection can make all the difference to your guests.
Corporate Event Tip: Ideas for Memorable Attendee Giveaways

Everybody loves a free gift! If appropriate for your event, consider investing in some stand-out attendee gifts. Bonus points if the items in question are branded to your event or your business and can be regularly used in the guests' day-to-day life!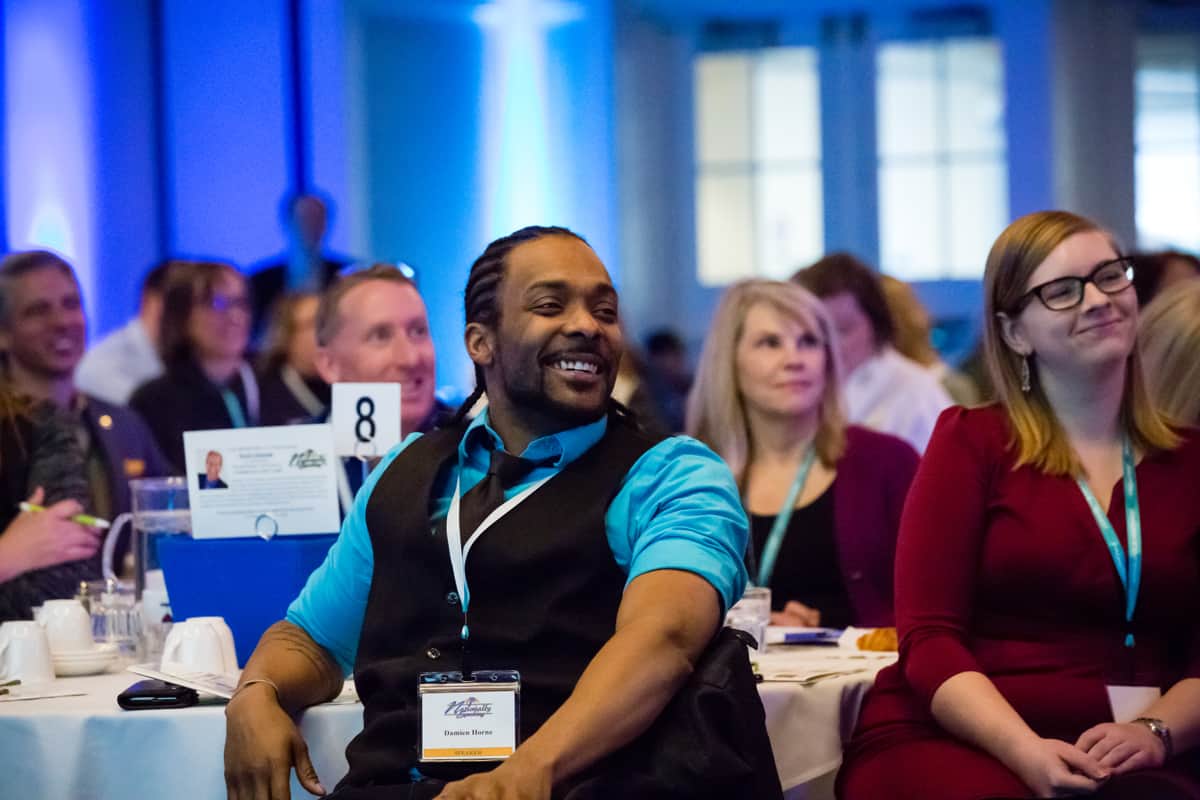 Create a Great Experience for Your Speakers
If you've ever been a guest speaker at a corporate event, you know how much it's appreciated when the company meeting planning extends to the speakers' experience! Be sure to communicate early and often with your speakers about the flow of the event, including when they can arrive and where they should check-in with the event planner. Double-check their AV needs, then double-check with your venue to ensure your speaker will be good to go when the time comes. Have water bottles backstage or tucked inside the speaker's podium for their convenience, and be sure to thank them before and after their set.
Measure Your Success With A Post-Event Survey
A post-event survey is a great way to check in with your guests following your corporate event and gauge their enjoyment and satisfaction. A simple email survey is all you need; be sure there's space for guests to write down their thoughts and responses to the event in their own words.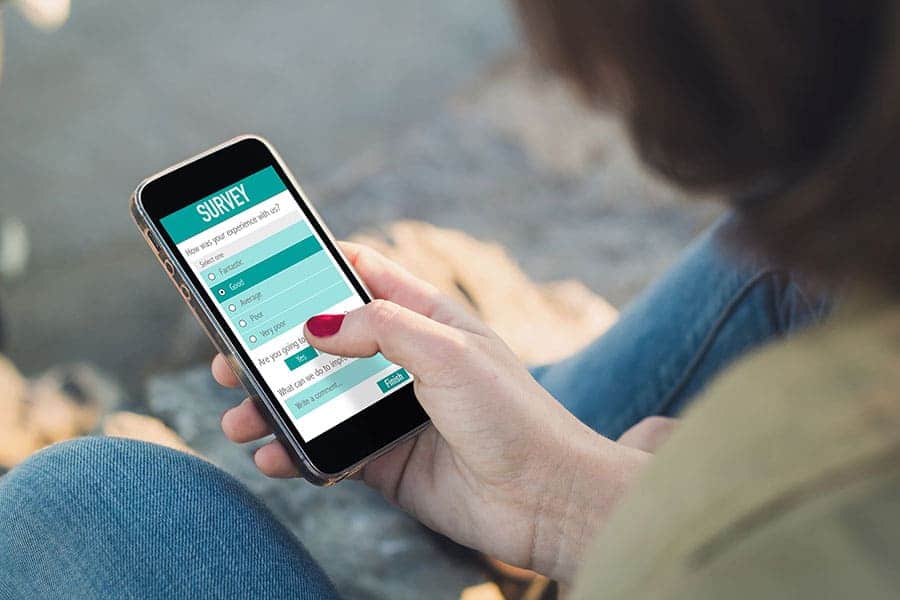 Host Your Corporate Event at the Heritage Center of Brooklyn Center
Now that you have everything you need to know about how to plan a work event, the actual planning can begin! As you search for the perfect venue, we hope you'll consider the Heritage Center. The expert planners at the Heritage Center have seen and done it all when it comes to perfectly-executed corporate events, and we'd love to help make your next company event extraordinary! We offer well-appointed meeting rooms in a variety of sizes, each with AV provisions, wifi and all the charming character of our historic farm.
Contact us today to learn more about corporate events at the Heritage Center of Brooklyn Center. We look forward to working with you!