Nonprofit event planning can have a few different steps than planning other types of corporate events. Learn how to become an expert at nonprofit event planning in our latest blog!
We'll dive into all the particulars of nonprofit or charity event planning, including a detailed fundraising event timeline to help you ace nonprofit event planning now and in the future.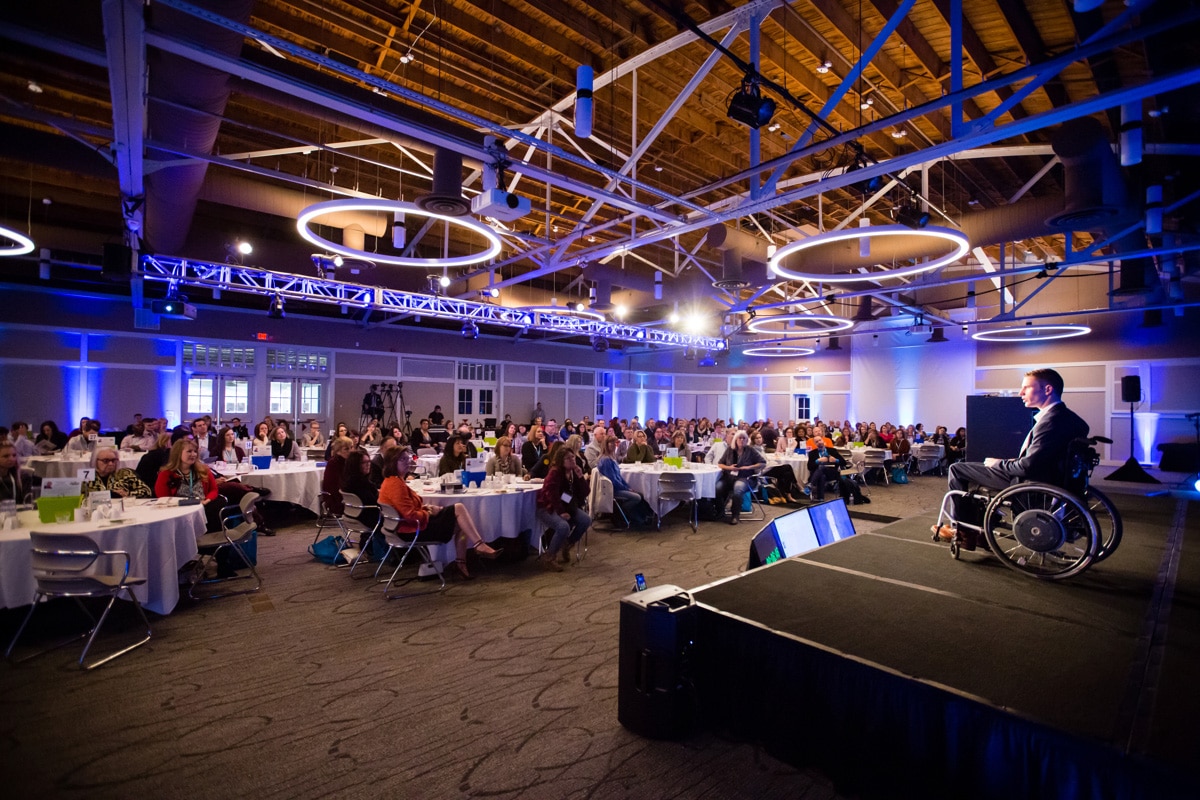 Types of Nonprofit Events
There are a variety of nonprofit event types you may encounter while planning corporate events. Most commonly, an event planner for nonprofit organizations will be tasked with planning charity events, fundraisers, and conferences all under the banner of their nonprofit's cause or mission.
Nonprofit Conference
A nonprofit conference is a gathering of multiple nonprofit organizations, usually based on a shared mission or unifying goal. Nonprofit conference planning does not differ much from planning a standard conference, though an awareness of the nonprofit sector's audiences can be helpful. 
Nonprofit conferences will typically require a larger venue than other nonprofit events, as multiple representatives from many different organizations converge in one space or exhibition hall, often with booths or other displays. Nonprofit conferences will also be longer in duration than most other nonprofit events, as they generally include one or more days' worth of programming including guest speakers, workshops, exhibitions, roundtable discussions, etc. 
Venue Size: 250-500+ person capacity
Length of Event: Minimum one full day, typically 1-3 days
Recommended Planning Length: 12+ months
Nonprofit Charity Event
A "nonprofit charity event" is any event hosted by a nonprofit that has a charitable goal. This type of event can overlap with nonprofit fundraising events (see below); the terms are sometimes used interchangeably. For our purposes, nonprofit charity events are events that do not necessarily have fundraising as an explicitly-stated goal, such as a backpack drive for students or an adoption event for rescued animals. Events that generate awareness of a charitable cause or of the nonprofit itself, such as a free movie-under-the-stars night sponsored by an organization, can also be considered nonprofit charity events. 
The steps of how to start a charity event depend greatly on the type of charity event in question and the size of the audience; venue size in particular can be variable based on these factors. In general, planning a charity event requires a realistic estimate of guest turnout, an accurate count of the volunteers staffing the event, and proactive planning for any special considerations that may be necessary. Examples could include finding a wheelchair-accessible venue to serve guests with disabilities or securing a pet-friendly venue for an animal welfare event. Meals or snacks may need to be offered if guests have medical needs or special diets that must be accommodated. 
Venue Size: 25-200 person capacity
Length of Event: 3-8 hours or up to one day
Recommended Planning Length: 6-9 months, though smaller events may be planned in 1-3 months
Nonprofit Fundraising Event
As mentioned above, a nonprofit fundraising event is an event hosted by a nonprofit with the express purpose of raising funds for their organization or cause. Nonprofit fundraisers may take the form of silent or online auctions, 5K runs or walks, galas, and other types of events that encourage guests to spend money in the form of tickets, door fees, donations, etc. As such, the venue size and type for your event will depend largely on the size of your guest list and the main activities planned for your fundraiser. 
Fundraising event planning for nonprofit organizations often includes securing sponsors, individuals or companies who fund a portion of the event in exchange for brand exposure and other opportunities at the event. Sponsorships can help drive ticket sales, drum up pre-event excitement, and generate credibility for your event. 
Venue Size: 50-200 person capacity
Length of Event: 4-6 hours or up to one day for most events
Recommended Planning Length: 9-12 months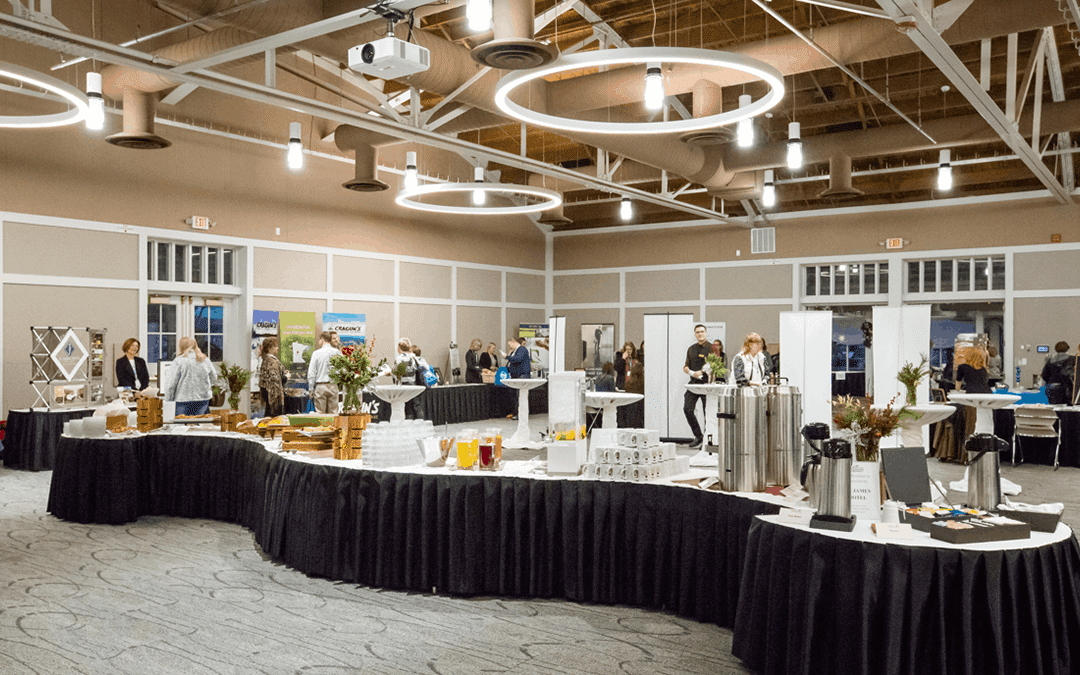 Steps for Nonprofit Conference Planning and Other Nonprofit Events
Event planning for nonprofits can be a time-consuming process, as it often requires a great deal of forethought and advanced planning to create a successful event. Most larger events will take no less than nine months to plan, with many requiring a year or more of concerted planning. Below, we'll walk you through our fundraising event checklist of how to plan an event for a nonprofit. 
9-12 Months Before Nonprofit Event
In your earliest planning stages, you'll be conceptualizing your event in terms of its goals, type, budget and other basic elements. This is the time to brainstorm big ideas and start narrowing them down to the ones that are feasible within your timeline and set of circumstances. 
Define Your Goals & Objectives: Determine what you are hoping to accomplish via this event. Possible goals may include fundraising, awareness, resource gathering, networking, etc.
Set Your Event Date: Choose the date of your event and begin establishing a planning timeline. This is also a great time to start your non profit event planning checklist! 
Establish Team Roles: Gather your team and delegate roles and tasks. Ensure everyone involved in planning and executing your event knows key deadlines and is aware of their own responsibilities.
Identify Your Audience Size & Their Needs: Roughly estimate the size of your guest list to determine the size of your event and general space needs. Note any additional considerations that may affect your planning process, like catering needs for a group of that size or ensuring ample seating. 
Set Your Budget: Examine rates for local venues, caterers, entertainment, etc. to get a rough idea of how much each event element will cost. Assemble a realistic budget accordingly, bearing in mind that unexpected costs and unforeseen changes may add budgetary strain.
Choose Your Location & Shortlist Venues: Choose a location for your event, like a city or wider geographical area, and begin creating a shortlist of venues that support your event goals. Keep in mind elements like guest capacity, transportation, on-site amenities like catering or A/V, etc. as you source potential venues.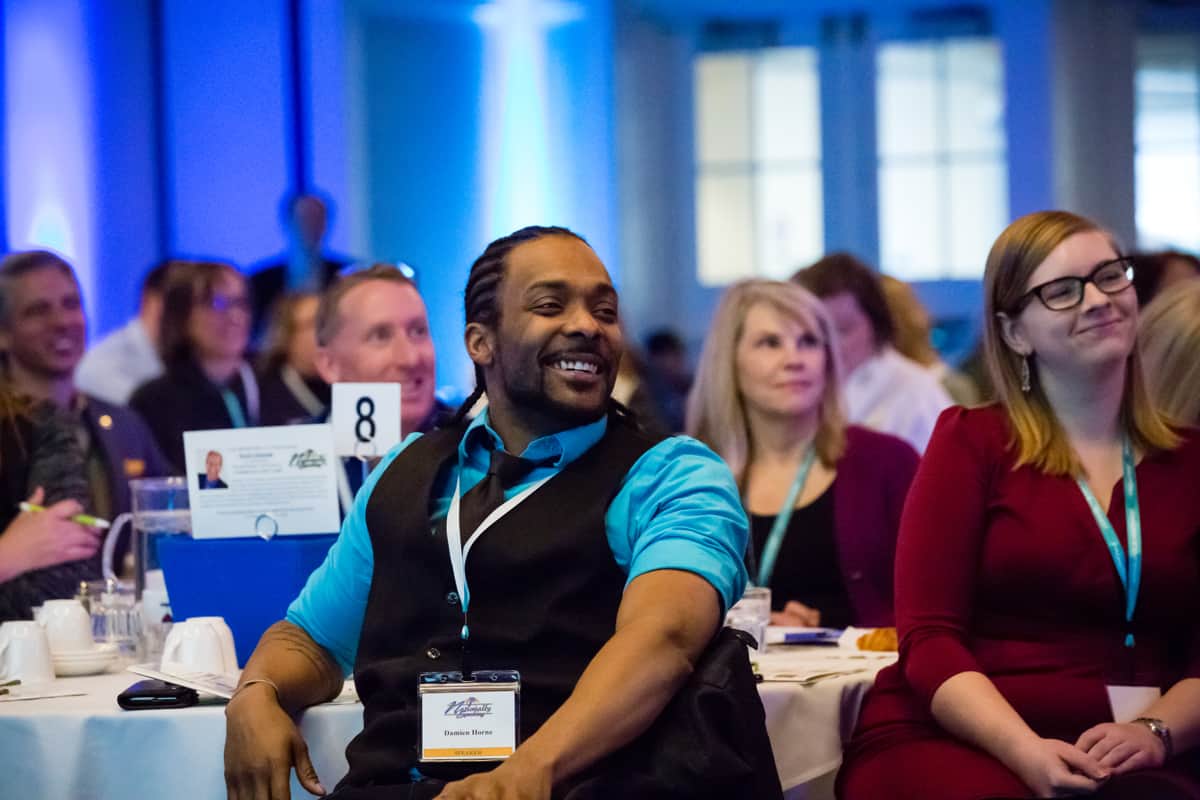 6-9 Months Before Nonprofit Event
Six to nine months before your event, you'll be busy securing the critical speakers, entertainers and sponsors you need to make your event successful. You'll also be choosing major elements like catering and event theme during this time, and sending out invitations to your finalized guest list. 
Catering Your Corporate Event: Choose a style of dining, i.e. plated meals vs. buffet vs. boxed lunches & snacks, etc., that supports your event's overall goals and tone, and be sure to accommodate any dietary restrictions that your guests may have as you begin to plan your menu.
Procure Funding or Sponsorship: Begin securing sponsorships or other funding for your event. Be sure you have a clearly-defined, enticing sponsorship package to offer the local businesses and organizations you approach.
Develop a Memorable Event Theme: Many nonprofit events lend themselves well to a fun and engaging theme! Start thinking outside the box and develop a creative theme that supports your event goals and personality as an organization.
Finalize Guest List & Send Invitations/Tickets: Once your guest list is set in stone, it's time to send out invitations and/or tickets to your event. Large-scale event invitations should be sent now, at 6-9 months out, while invitations to smaller events could wait a few months longer, depending on the event's size and goals. If your event requires guests to purchase or reserve tickets, ensure the process is abundantly clear and readily available on all social media pages and websites pertaining to your event.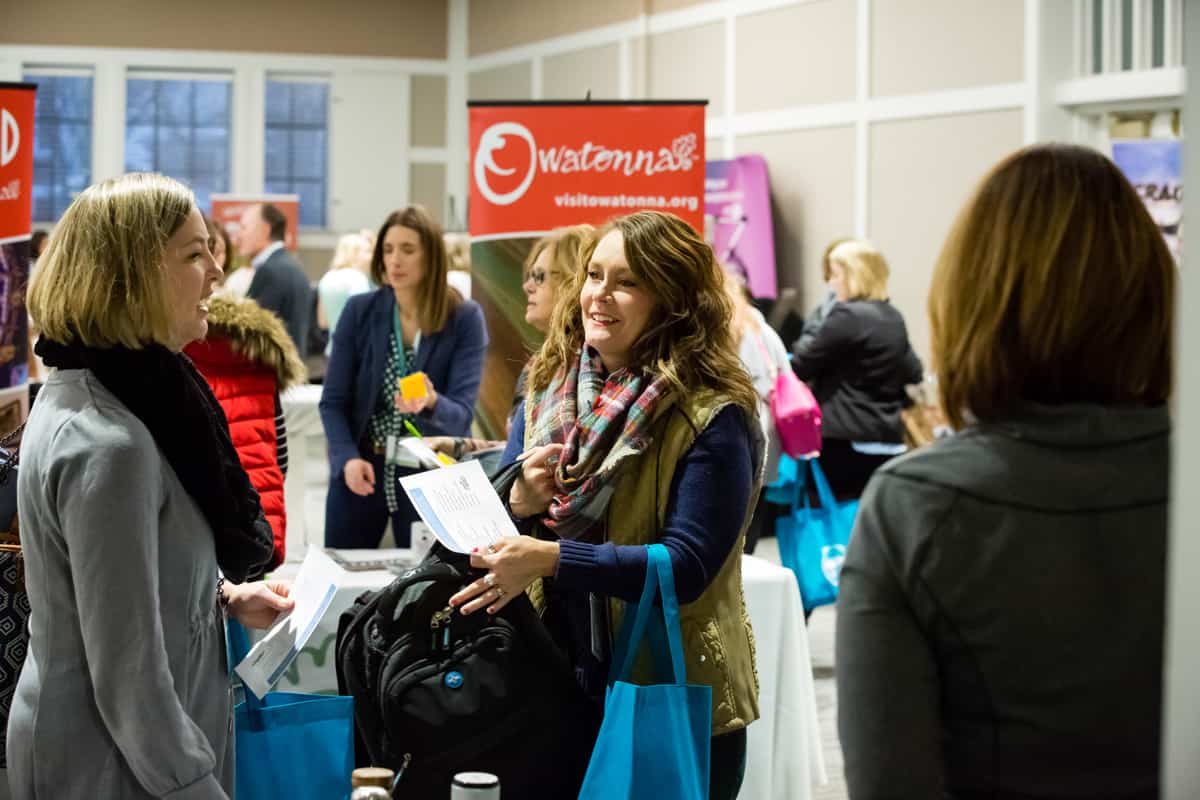 3-6 Months Before Nonprofit Event
Your event is almost here! It's time to kick planning into overdrive. Your final few months of non profit event planning will be spent working out the details of the day itself, organizing people and plans, and setting you and your team up for success. 
Establish Your Activities & Running Order: Write out a start-to-finish event itinerary. If your event will include a social hour, breakout groups, etc., be sure to note when they'll begin and end.
Secure Your Vendors & Volunteers: Determine what third-party vendors you'll need to hire — think entertainment, A/V equipment, table and chair rental, tent rental, etc. — and shortlist local providers. Compare fee estimates, packages and other offerings to find the best fit for your event and secure their services. Now is also the time to lock down volunteer event staff, if applicable.
Advertise & Promote Your Event: Start advertising for your event using promotional materials that are appropriate to the event's size, scope and goals. Consider social media marketing, billboards, radio ads, video pre-roll ads and/or a well-designed event website, depending on your budget and needs.
Confirm Running Order, Venue, Vendors, Speeches & Scripts: Confirm your day-of running order with any pertinent on-site contacts, like in-house event planners at the venue or event emcees, in addition to proofing speeches, scripts, presentations and any other guest-facing materials. Double-check that your venue, vendors, entertainment or speakers and the other members of your event planning team are all on the same page before the big day arrives.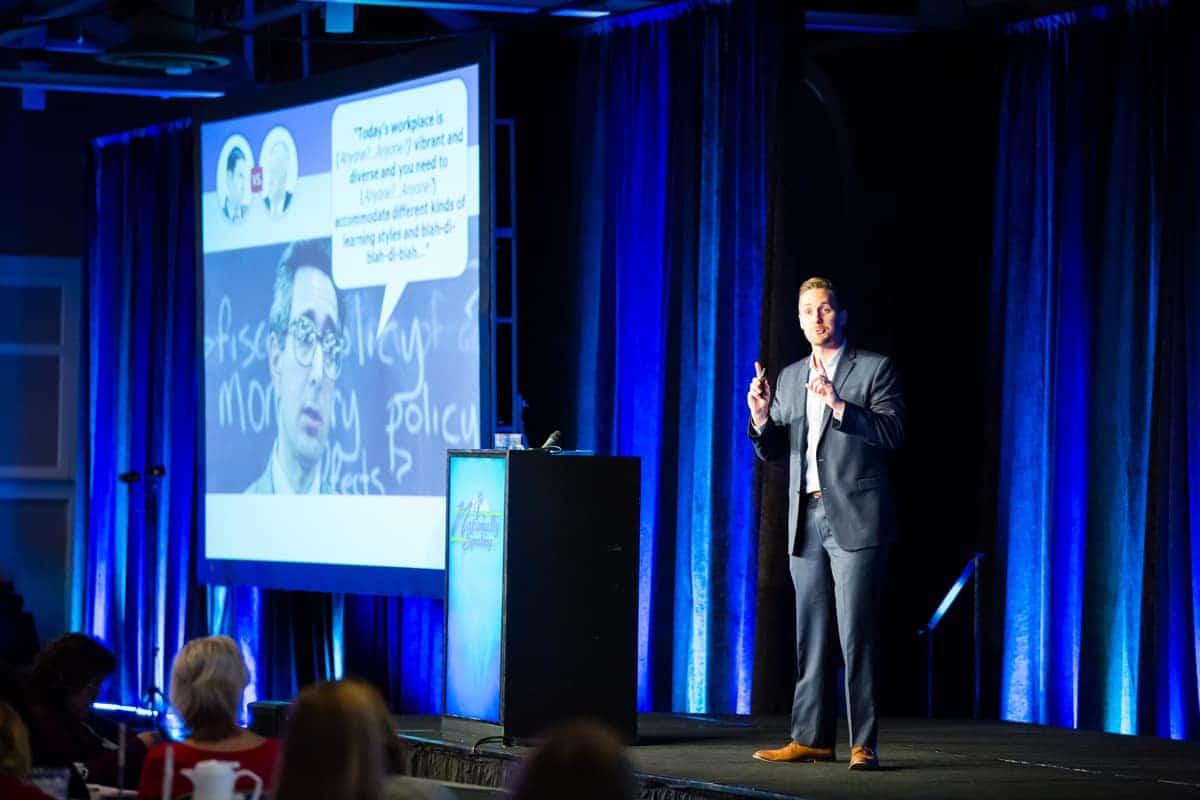 During and After Your Nonprofit Event
During the nonprofit event itself, you'll want to focus on creating an outstanding experience for everyone involved. Afterward, you can reflect upon the event's successes and brainstorm ways to prevent or handle challenges in the future. 
Create a Great Guest Experience for Attendees: Before your event, make sure there's time and space in your itinerary for guests to take breaks, visit a bathroom, have a meal, and generally socialize with one another. Consider thoughtful details, like ensuring there's enough toilet paper in the restrooms or providing a readily-available wifi password. Then, on the day of, approach the event through your guests' eyes and keep their comfort and enjoyment top of mind. Arrange for staff or volunteers to act as greeters, check-in desk attendants, directional guides or any other helpful role you may need filled. Make yourself available as a friendly resource to both your guests and your event volunteers to help them feel supported and looked-after.
Create a Great Experience for Your Volunteers, Vendors & Speakers: If your event includes volunteers, hired vendors, guest speakers, or any other featured personnel, be sure to communicate early and often with them about the flow of the event, including when they can arrive and where they should check-in. Double-check for their needs, like electrical requirements for their booth or A/V needs for their talk, then double-check with your venue to ensure everything will be good to go when the time comes. For guest speakers, have water bottles backstage or tucked inside their podium for their convenience, and be sure to thank them before and after their set. Be sure to give a genuine thank you to all your volunteers both before and after the event. 
Measure Your Success With A Post-Event Survey: After your event, send out a simple email survey to attendees to gauge their enjoyment and satisfaction. You and your team can use their responses to help plan your next event!
Host Your Nonprofit Event at the Heritage Center of Brooklyn Center
We hope you've enjoyed learning how to plan a charity event or nonprofit event that is as outstanding as the cause itself! When you're ready to secure an event venue for your next nonprofit event, we'd love to host you here at the Heritage Center of Brooklyn Center! Your guests will love the ambiance of our historic grounds, the comfort and convenience of our event spaces and amenities, and the gourmet catering provided by our skilled culinary team. Contact us today to learn more about hosting your next corporate or nonprofit event at the Heritage Center!