Planning an event requires more than just organizing activities! Creating an event planning budget is critical to the logistical and financial success of your event. 
Whether you are new to planning corporate events or a seasoned pro, it's essential to have a thorough budget in place before any major decisions are made. In this blog, we'll walk you through what to include in an event budget, give you an event cost breakdown by expense, and more to help you effectively budget for an event.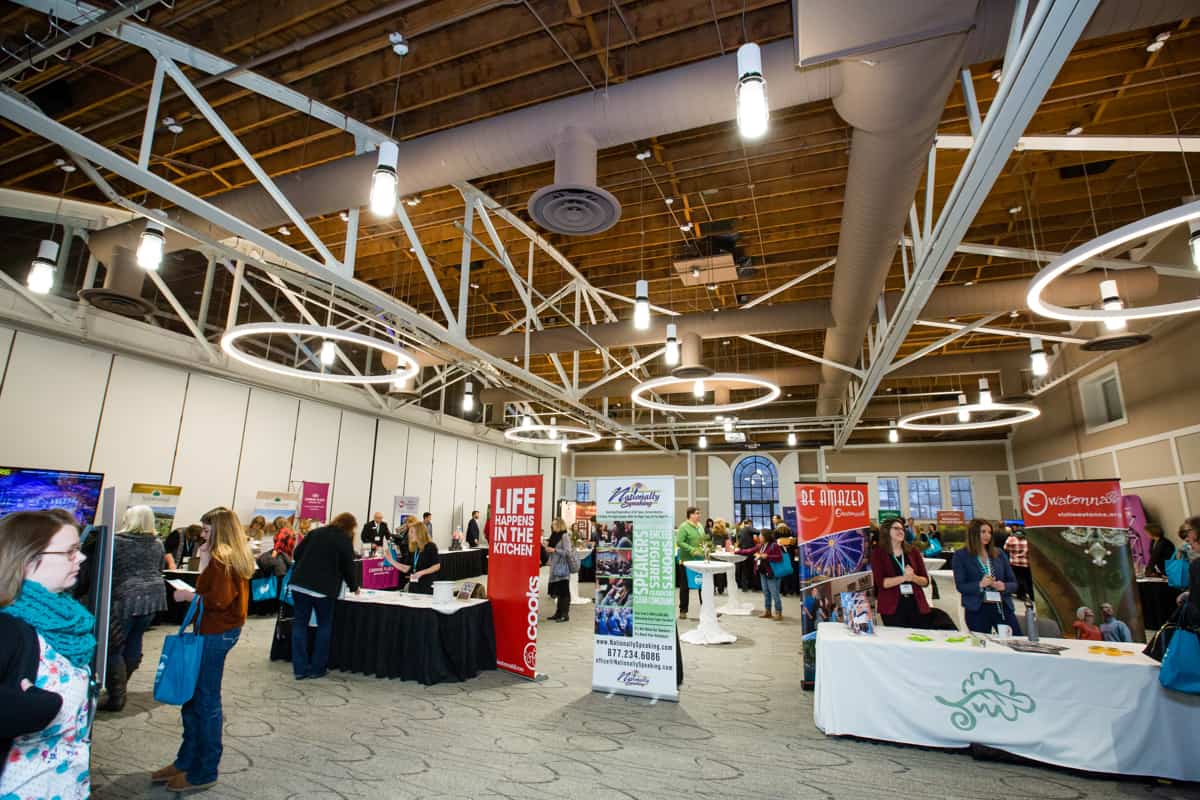 Benefits Of Creating An Event Budget Proposal
Beyond the time and effort it takes to do so, there are virtually no downsides to creating an event budget, particularly when you are presenting your proposal to other event stakeholders. Benefits of creating an event budget proposal include:
Providing a Metric for Stakeholders: An event budget proposal can be a way to align your planning team with executives and stakeholders. It provides an easy-to-understand metric by which to judge whether the event is on track. 
Creating Clear Parameters: Having an event budget allows you or your event planner to operate within clear parameters financially. You are significantly more likely to go over budget if you don't state your budget to begin with! 
Helping to Determine Event ROI: Regardless of the goals of your event, having an itemized budget makes it easier to calculate your event ROI afterward. 
Making Event Elements Tangible: Seeing every expense for your event laid out in black and white can make it easier for your team to understand where the money is going and why. It may help you prioritize certain areas depending on your event's goals. It can also help you identify event elements that may need more or less of your budget dedicated to them.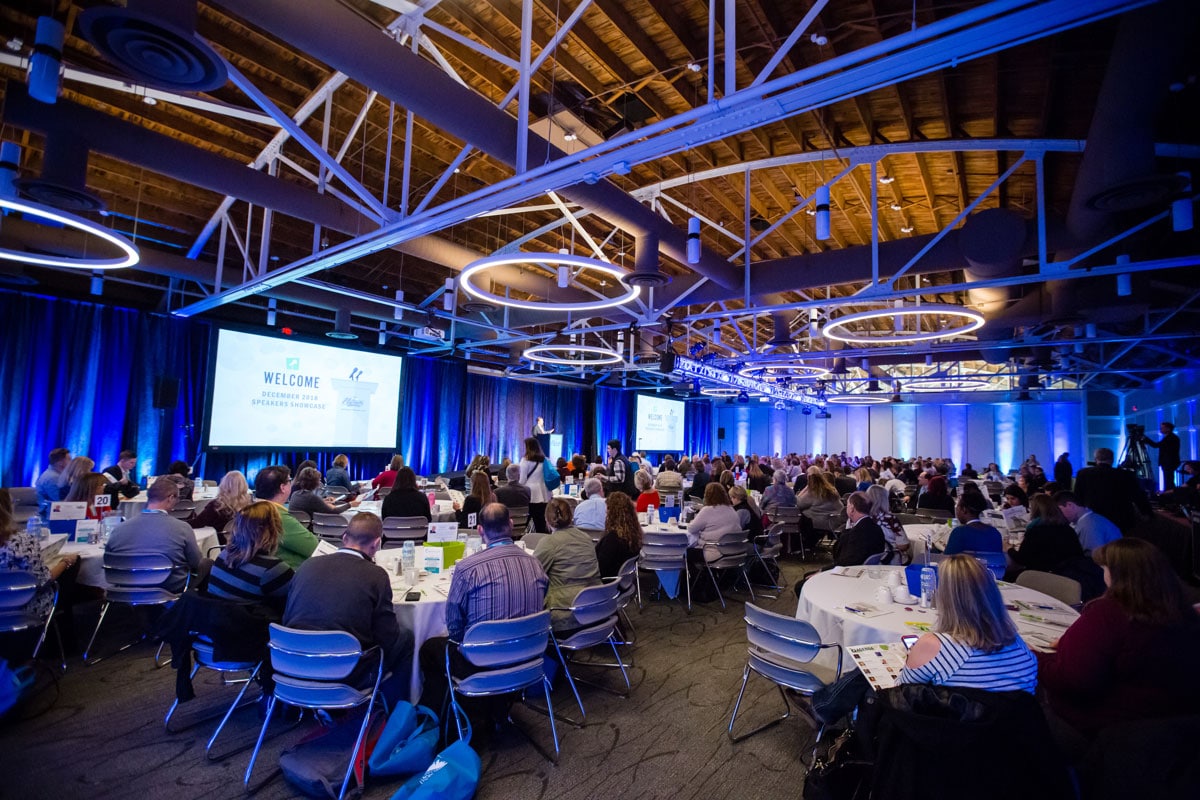 How to Budget For an Event & What To Include In An Event Budget
When compiling your budget for an event, it is important to list out every anticipated expense. You may choose to do this in your own document that can be shared with your team, or by using an event budget template. There are many event budget templates and sample event budgets available online for free or a small one-time cost that can be downloaded and customized to your event's unique details. To create a detailed budget, you will want to break down each expense category listed below into individual line items. An event budget example for the entertainment category might look like: 
Entertainment
Live Musician Fee – $1,500
Featured Speaker Fee – $3,000
Food for Featured Speaker – $35/plate (See Catering category)
Rideshare Transportation for Featured Speaker – $25/trip
Your final budget and list of line items for each category will look different for each event, as factors like the size and type of event you are hosting will affect your budget. Not all events will include all the costs listed below, but consider this list of event expenses a good starting point for your event budget:
Fixed Venue Expense
In event planning, a fixed cost is a cost that does not change based on the number of attendees. These costs are calculated in your corporate event budget as a total amount. The event venue rental fee is typically the largest fixed expense for any event. Costs vary from venue to venue depending on the space's size, capabilities and amenities, aesthetic and availability/demand.
Your event venue rental package will typically include all of your fixed venue expenses: The cost of renting your venue space, your security deposit and event insurance coverage, parking, and anything that comes standard with your rental, like access to A/V equipment and on-site WiFi.
Recommended % of Budget: 15%
Variable Venue Expenses
Variable costs are costs that change depending on the number of guests at your event. Because you will be creating your event budget very early in the planning process, you will not have a final guest count, so this part of your budget will be estimated to the best of your ability. Variable venue expenses are typically anything that is provided by the venue and not included in your venue rental package. These may be things like utilities, electric, tables and chairs, etc. 
Recommended % of Budget: 5%
Catering
Catering is often the largest variable expense for corporate events, so a large portion of your budget should be allocated to it. If you are not using an in-house caterer at your venue, compare the per plate costs of your top picks for caterers to determine which will best fit your budget and number of guests.
Recommended % of Budget: 20%
Vendors
Event vendors include all event rentals not provided by your venue — think tents, installed dance floors or stages, rented attractions like photo booths or dunk tanks, etc. For our purposes, this portion of your budget does not include catering, decor and entertainment, which we have broken out into separate line items.  
Recommended % of Budget: 5%
Staffing
Recruiting and hiring enough staff for an event is a large expense, especially for larger corporate events, yet it often slips through the cracks in many event planning budgets. Common staffing costs include food and beverage service staff, setup and takedown staff, and onsite staffing like greeters, check-in desk attendants, etc. 
To avoid spending a ton on expensive staffing agencies at the last minute, set aside about 15% of your budget and create your staffing plan early. Utilize on-demand staffing services to quickly source qualified gig economy workers for less than it would cost to go through an agency. 
Recommended % of Budget: 15%
Entertainment
The entertainment portion of your budget includes elements like music (like live performers or a DJ,) guest speakers, live performing artists like painters, caricature artists, etc., and any other expenses outlined in your entertainment provider's contract riders, like food, transportation and lodging. 
Recommended % of Budget: 15%
Gifts
If you would like to give out swag bags, freebies or other gifts at your event, be sure to factor that into your budget. While you may be able to source some elements from your event sponsors, don't rely on them—just set aside a small portion of your budget to invest in some nice goodie bag items. 
Recommended % of Budget: 3%
Decor
Event decor expenses include anything supplied by a third-party vendor to make your event look great. Specialty linens, table skirting and chair covers, accent lighting, floral arrangements and centerpieces, balloons, and any other decorative item or service would fall under this category of your budget. Decor costs can start adding up fast, so you may want to consider budgeting a little over what you realistically think you'll need, just in case. 
Recommended % of Budget: 10%
Marketing & Branding
Event marketing and branding are incredibly important factors in drumming up awareness, excitement and attendees for your event. The size of your event marketing budget should reflect the size and scope of your event, with larger, more robust events receiving a larger portion of your budget than smaller events. Common event marketing costs include the creation of your event's branding, save-the-dates and invitations, and all print and digital design work, signage, marketing and advertising.
Recommended % of Budget: 5%
Lodging
You will have to factor in lodging costs for your event if you are booking a block of rooms for your event attendees. As you budget for this expense, refer back to your estimated guest count to determine how many rooms you'll likely need. If there is not a hotel attached or next to your event venue that is your de facto lodging, be sure to get quotes from multiple area hotels based on your estimated room count needs to find the best option for your budget.
Recommended % of Budget: 5%
Transportation
Common corporate event transportation expenses include the cost of guest shuttles or rideshares, parking fees, and delivery costs. If you plan on offering any kind of transportation for your event guests, you'll need to decide on a type of transportation and budget accordingly. The cost of renting stretch limos will be very different from the cost of an Uber Black! 
Recommended % of Budget: 2%
How Would You Handle An Event Going Over Budget?
Planning events on a budget can be tough regardless of whether you know how to manage an event budget when you begin. Even the most experienced event planner can sometimes go over budget! The most important thing is to know how to handle an event going over budget. 
Our first tip? When you budget for an event, you may want to set aside a contingency fund of up to 25% of your total budget. Because event budgeting is not an exact science and varies from event to event, it's hard to know at the outset where unexpected costs may crop up. Your contingency fund exists to help you cover unforeseen expenses or elements of your event planning that have gone "over budget"—without actually going over budget! By planning for the unplanned, a contingency fund can keep you from stressing over the occasional budgetary excess. 
But if you do find yourself over budget and without a contingency fund, here are a few questions to ask yourself to help handle the situation: 
Why did your budget end up off-track? Which expense pushed you over budget? Was it an unavoidable cost, or is this something that could be canceled with less damage to your budget and event? 
Can you work out a deal with the vendor of that expense to lower the cost? Are there any other items in your budget that could be discounted or compromised on to offset the cost? 
Do you have funds still available that could be redistributed? 
Could sponsorship packages be sold to offset the costs? Could existing sponsors be upsold on additional benefits? 
If your event does go over budget, don't panic: All is not lost. Walk through your expenses and ask the above questions to determine where funds can be saved, reallocated or haggled to compensate for the overage. Compromises may have to be made, but ultimately, if you are keeping an eye on your budget and spending overall it is unlikely that you will go over budget to such a degree that it cannot be fixed. 
When all is said and done, be sure to document your initial budget and final costs and note anything of significance, like areas where the real spend was significantly higher or lower than anticipated, or expenses that proved to not be needed or not be worth the cost. This information can help inform planning and budgeting for next year's event or other future events and ensure that you do not make the same mistake twice!
Host Your Next Big Event Event at the Heritage Center of Brooklyn Center
Your budget is ready—are you ready to host your next event? Visit the historic Heritage Center of Brooklyn Center to tour our impressive venue and book us for your big event! We'll work with you to find the right event space, catering package, and more to suit your budget. Contact us to connect with one of our skilled event planners and book your tour today!