When it comes to drafting an event invitation email, you should know that your recipients'  inbox is a battleground — and you're fighting for the attention of your potential guests! A stellar event invitation email is a critical element in any successful event marketing strategy, as they offer a simple solution to generating RSVPs. 
Before you hit "Send," let's take a look at how to write an event invitation email, including some templates to help you craft the perfect invitation email for your next corporate event! We'll share insights and examples of all the following event invitation email types: 
The Elements Of A Good Event Invitation Email
The style of your event invitation email will vary depending on the type of event you're hosting as well as the tone you'd like to set, but the basic elements of a good event invitation email are the same across the board. You'll want to include clear, compelling language about your event's theme and/or goals, all the logistical details like time, date and place, as well as that all-important call-to-action (CTA) that promotes RSVPs or engagement. Here's our event invitation email checklist: 
Clear and compelling subject line:

Subject lines are your first chance to grab your reader's attention and ensure they open your email! An intriguing subject line tailored to your event can help pique the interest of your reader, as can the inclusion of event details like the date or location. 

Personalization and speaking to the audience:

If you can add personal elements to your event invite email, like mentioning shared history or memories with the recipient or an acknowledgment of their attendance at similar events, it can help make your reader feel more connected to you and your event, upping the chances they'll RSVP "Yes." 

Concise and informative event details:

Readers should be able to quickly find the event's date, time, location and other pertinent information at a glance. 

Call-to-Action (CTA) that promotes engagement:

Again, a CTA encourages your reader to take action of some kind. For an event invitation email, your CTA will likely be asking the reader to RSVP or otherwise express their interest in attending. This can be accomplished by linking an RSVP form in the text of the email or through an RSVP button, including a fill form in the email design, or by automatically adding the event invitation to their calendar.

Eye-catching design and branding:

Don't skimp on design just because your invitation is digital! Set the vibe of your event with an on-brand email design that maintains readability while setting a realistic expectation of the event's tone, topics and setting.
10 Event Invitation Email Examples And Templates
Now that you're familiar with the basic elements of a good event invitation email, it's time to dive into specific event invitation email templates. The following event email invitation templates can be adapted and customized to suit your event's unique focus.  
Conference
Invitation Emails
Conferences typically happen over a number of days and include a variety of exhibitions, breakout sessions, talks, etc. A strong conference invitation email should therefore clearly state the entire duration of the event (For example, "A free, week-long event from Aug. 14-18,") as well as an overview of what topics or sessions might be covered. 
The event email marketing example is a basic template for inviting guests to an upcoming conference. Any text in all caps denotes areas where you can supply your own event details.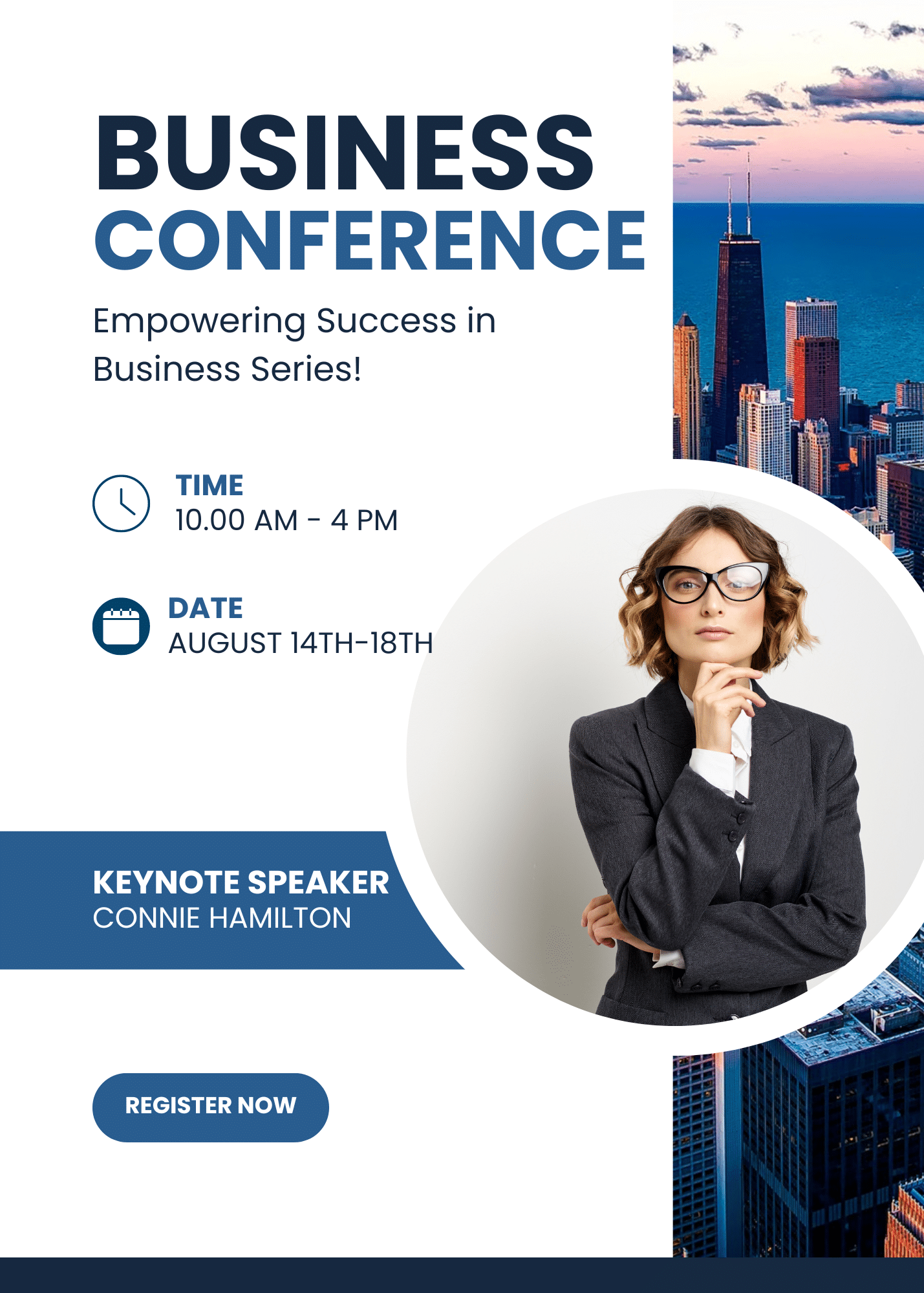 Subject Line:  Save Your Spot at CONFERENCE NAME 2023!
Our annual CONFERENCE NAME is fast approaching, and we're excited to extend an invitation to you! 
This year, the theme of CONFERENCE NAME is THEME, and we've jam-packed the schedule with phenomenal speakers, intriguing workshops, and hands-on demonstrations that reflect it. As a professional in INDUSTRY, continual evolution is critical to your career growth — so it's crucial you join your peers at CONFERENCE NAME from DATE to DATE at LOCATION to sharpen your skills and get inspired to achieve further. 
Save your spot at CONFERENCE NAME 2023 by RSVPing for your organization now: [LINK]
Trade Show
Invitation Emails
For a trade show event invite email, it's especially important to give invitees an idea of the depth and breadth of exhibits that will be featured at the event. If your showroom will be especially large or dynamic, say so! The below trade show invitation email example template effectively illustrates all the show will have to offer, and the personal touches ("You're Invited As My Guest") will help make your reader feel genuinely connected to the event.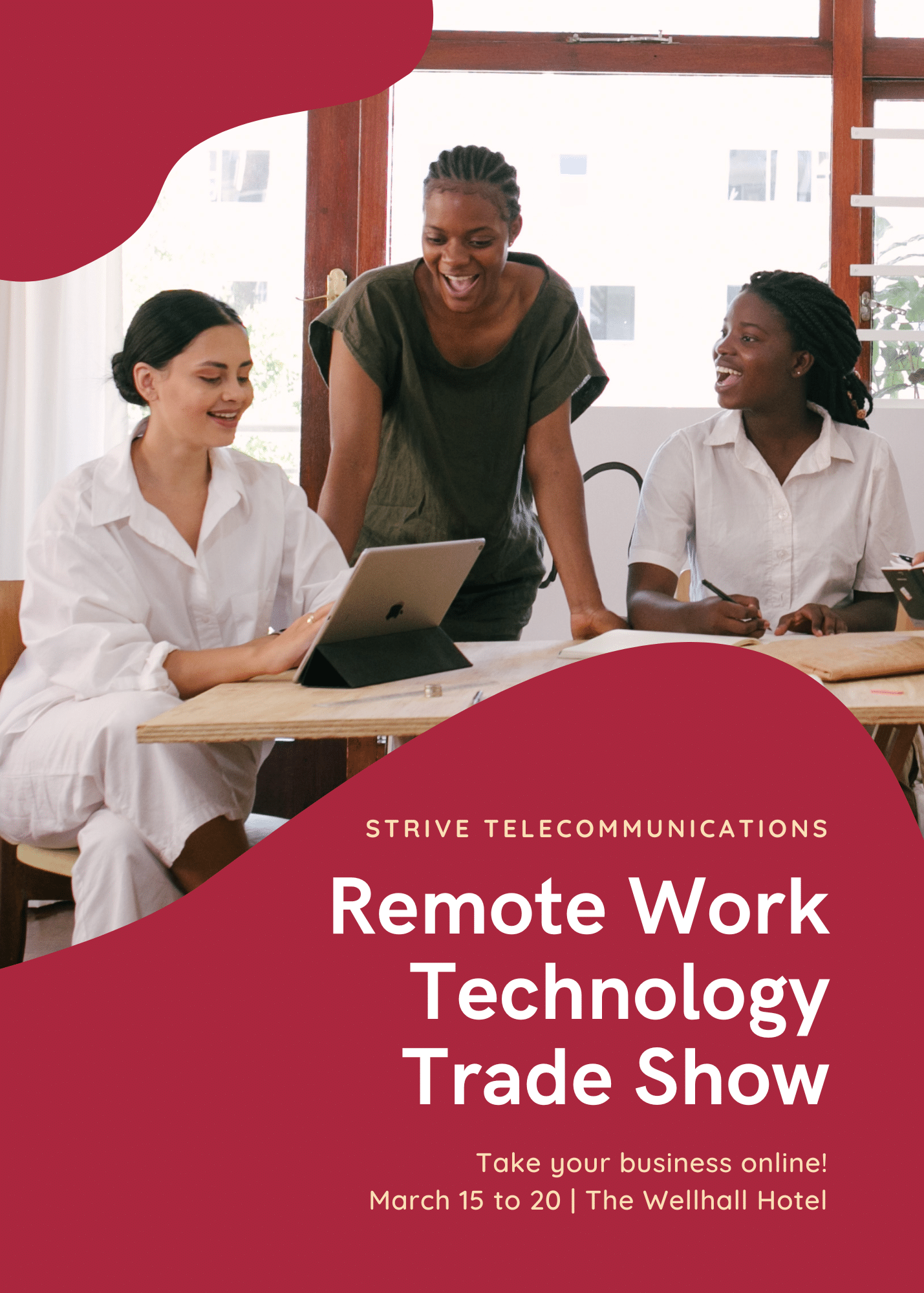 Subject Line: TRADE SHOW NAME 2023: You're Invited as My Guest!
The 2023 TRADE SHOW NAME is an INDUSTRY trade show featuring the latest and greatest innovations, whip-smart speakers, and opportunities to connect with others who are eager to explore THEME OR MAIN IDEA OF SHOW. 
Consider this trade show a chance to discover new ideas, brands and strategies — you never know what exciting idea or partnership might spark while walking our expansive showroom! As my guest, you'll enjoy free admittance to TRADE SHOW NAME, as well as early access to the showroom floor. Be sure to stop by LOCATION at TIME for an engaging pre-show discussion with SPEAKER. Those who attend will be given exclusive access to SPEAKER's workshop later in the show! Check out our online schedule and floorplan for more details. 
I'm so looking forward to seeing you DATE in LOCATION for TRADE SHOW NAME 2023! RSVP by clicking the button below to let me know you'll be in attendance.
Team Building
Email Invitations
Team gathering invitation emails should reflect the planned tone for your event overall: Are you hoping for a fun, casual event that's 100% non-work socializing, or a more work-centric, skill-sharpening-type event? Whatever the answer, your email invitation should make it clear what kind of experience your employees can expect. 
The below team building invitation email sample is a great example of an invite for a casual social event with a work team, which can have a looser, more familiar tone than a more formal professional event invitation email: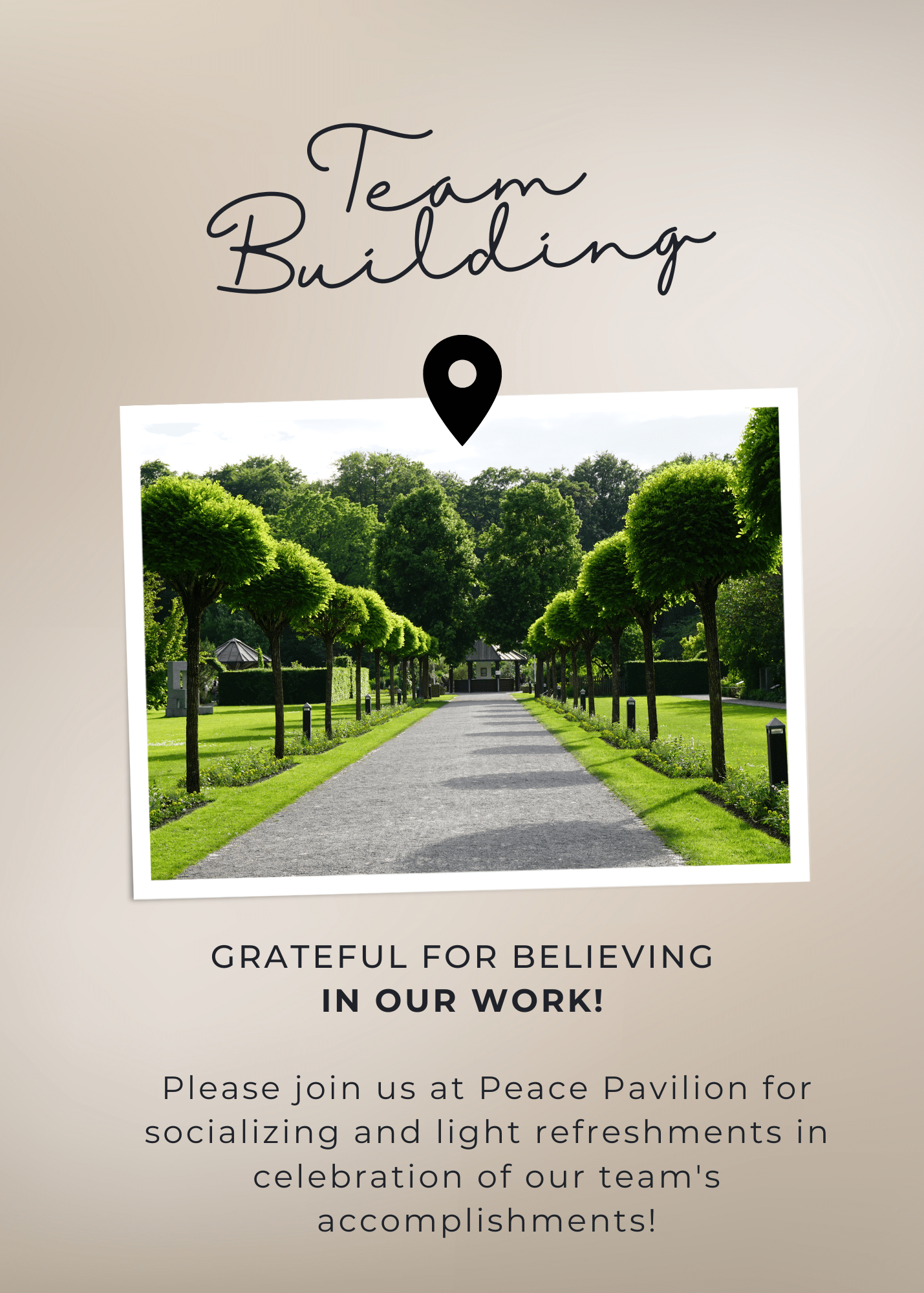 Subject Line: Come celebrate & socialize with us!
Dear Team,
This WEEKDAY marks the MILESTONE anniversary of our company, and we'd like to invite you to join in some workday fun to celebrate! Stop by LOCATION starting at TIME on WEEKDAY for a catered lunch, a cold beverage, and lawn games. Dogs are welcome! We will also have free samples of our MILESTONE anniversary swag that will be part of our client gifts for the rest of the year. Come grab a t-shirt and a bite to eat to close out the work week with a bang! 
Please RSVP to the calendar invite to indicate your interest.
Training
Invitation Emails
Corporate training events get a bad rep for being boring snooze-fests. To drive participation in your training, you'll want to make sure invitees are excited about the day's events.
The following training event invite email is short and sweet, nailing the excitement factor in multiple ways: It strikes an upbeat tone and immediately highlights that the event is free, features experts and will help you further your career. This invitation email sample is a 10/10, so feel free to use it as an event invitation email template for your own upcoming corporate training!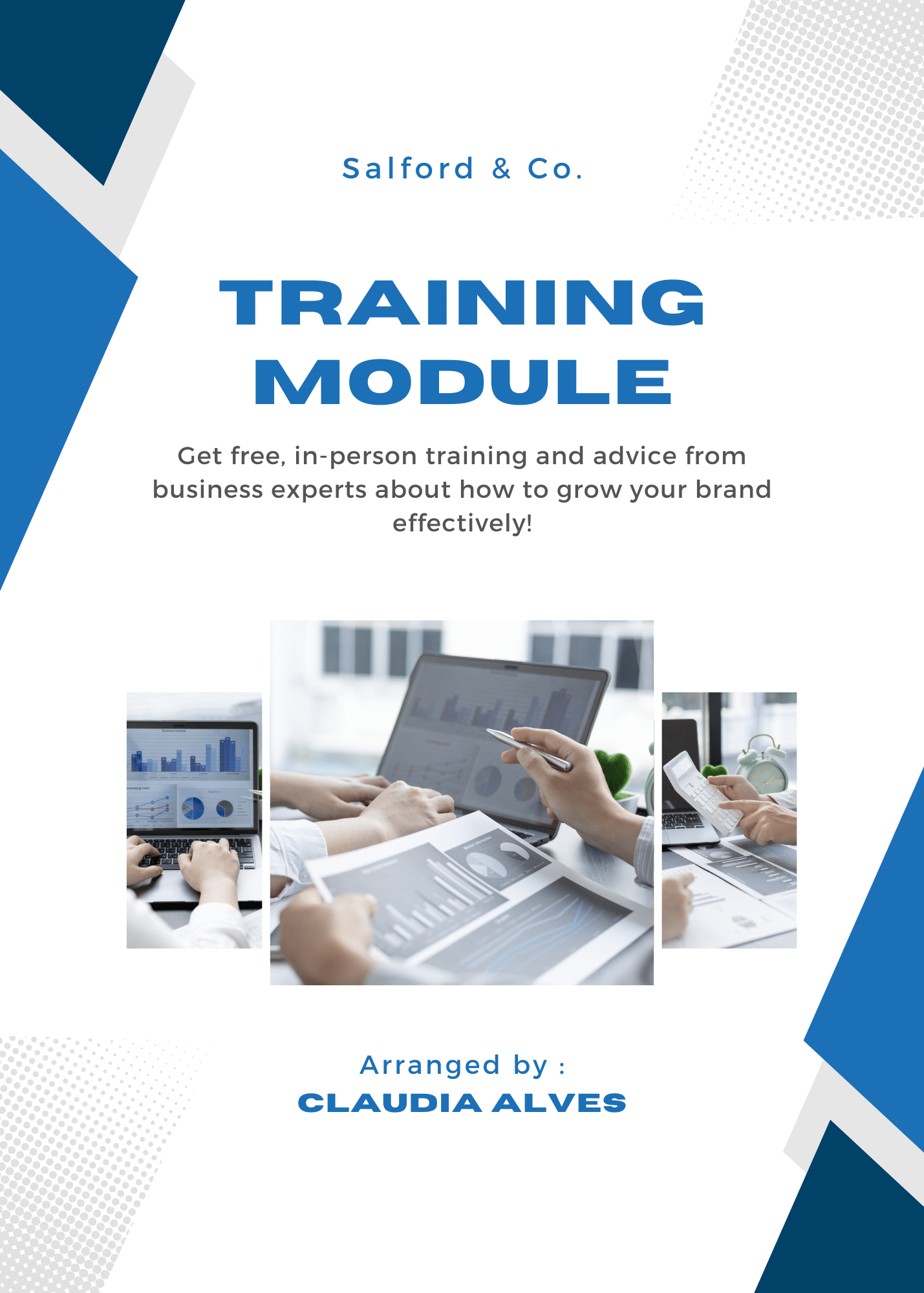 Subject Line: RSVP today to boost your business IQ!
Great news, RECIPIENT NAME! TRAINING EVENT NAME is coming to LOCATION, and you're invited! 
Get free, in-person training and advice from business experts about how to grow your brand — or your entire career — efficiently and effectively. Join us for a week of expert-led seminars, workshops, and networking designed to help you boost your business IQ for faster growth of your brand, your career, and your community. 
RSVP today to reserve your spot!
Lunch and Learn
Invitation Emails
Food, fun and education is a winning combination that makes Lunch and Learn events especially popular — but your invitees still need to know why they should attend this event specifically. What's the topic of the day? Who is catering the lunch, and is the menu particularly appealing? Is your featured speaker a noted expert in their field? Answering these questions in your emailed invitation can go a long way in racking up those coveted RSVPs.
The below Lunch and Learn event invitation email sample hits all the right notes. The reader immediately understands the tone of the event (community-focused, casual, potluck) and that it will dive deep into both the host company and the food, thanks to the inclusion of branded video content and cooking demonstrations.
Subject Line: Celebrating Food, Celebrating Community! 
Join us for a potluck Lunch & Learn on DATE from TIME to TIME at LOCATION! 
We'll be learning about the history of TOPIC during a session led by SPEAKER, an expert in the field. Then, enjoy the world premiere of our newest educational video! Bring along your favorite recipe to swap in our Recipe Exchange, and be prepared to bust out the rolling pin during our Cooking Demonstration! 
The afternoon will conclude with a shared feast of all participants' culinary creations. Bring a dish to share, enjoy a community meal, and experience what TOPIC is really about! 
RSVP by DATE: [LINK]
Workshop
Invitation Emails
The key to a successful workshop invitation email lies in convincing your potential guest that your event is the must-attend professional development opportunity of the year. It's especially compelling to include any hands-on learning time that guests will experience with the leader of the workshop, as they are typically experts in their given area or craft. 
The below workshop invitation template, while intentionally general, uses key phrases like "biggest and most highly-anticipated training workshop in the University" and "new talks and seminars" to help drum up reader excitement and encourage them to seal the deal with an RSVP.
Subject Line: You're Invited to the 2023 WORKSHOP TITLE!
Good afternoon,
We are pleased to invite you to the 2023 WORKSHOP TITLE, taking place DATE from TIME to TIME at LOCATION. 
Experience the biggest and most highly-anticipated training workshop in the UNIVERSITY OR ORGANIZATION. This day-long workshop will feature exciting new talks and seminars that will mold the mindset of tomorrow's most effectual leaders. Will you be among them? RSVP now to hold your place: [LINK]
Seminar
Invitation Emails
Sure, the word "seminar" might not immediately spark your interest, but when coupled with an engaging array of workshops, events, competitions and resources. Now we're talking! 
You've put a significant amount of time and effort into planning an incredible seminar, and your emailed invitation should reflect that. In the below sample seminar invitation email, we've chosen a format that conveys the prestige of our imagined event. 
We establish the intention of the event early so potential attendees can make an educated decision on whether this event is for them. Remember, you don't just want any guest at your event: You want guests who are genuinely interested and active in the topic or industry your seminar is centered on — guests who will benefit from your carefully thought-out programming and who are likely to walk away singing your praises! Getting the attention of those guests is critical, and we think the below email invitation template does so well.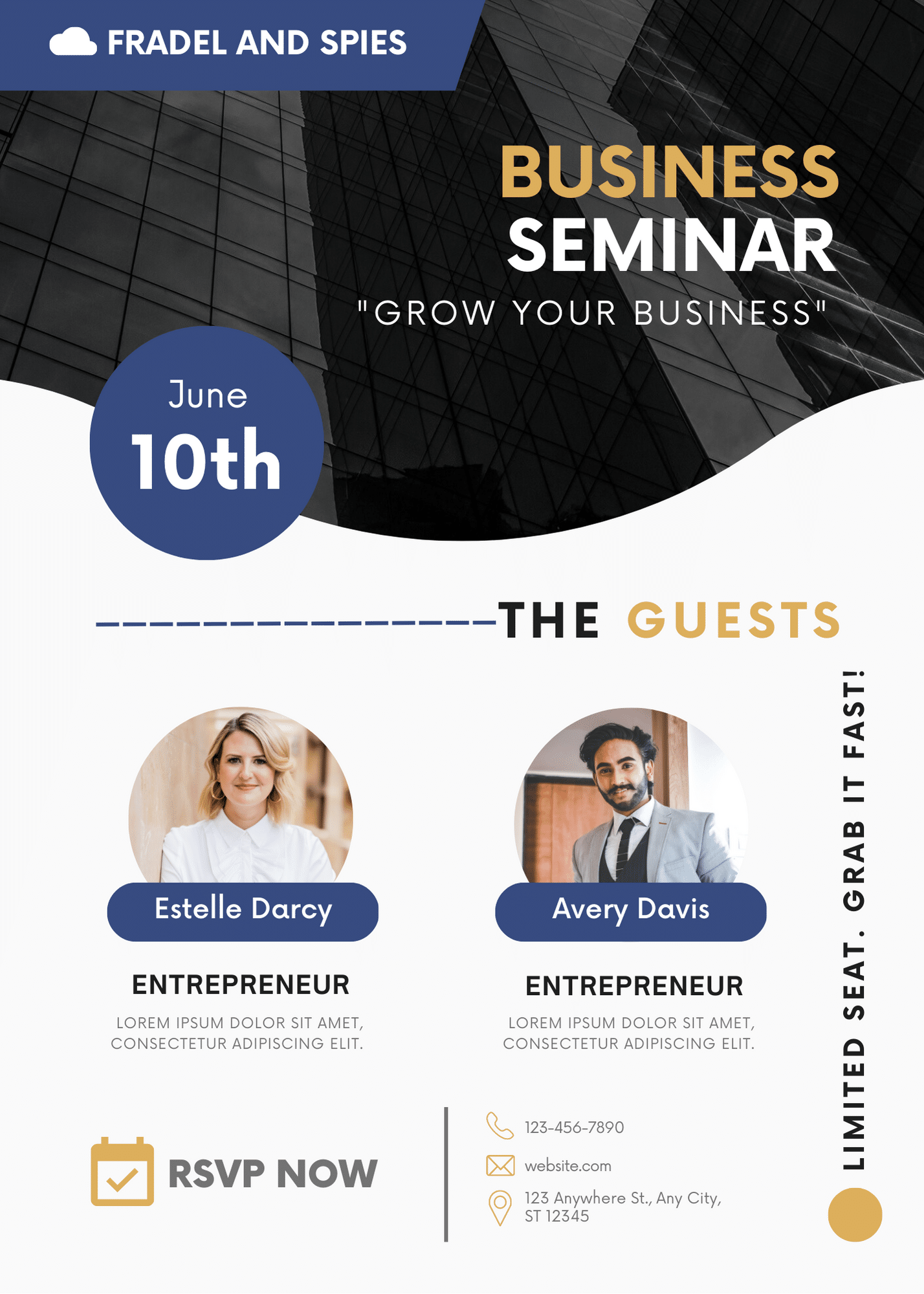 Subject Line: The World TOPIC OR INDUSTRY Seminar 2023
To Future TOPIC OR INDUSTRY Competition Judges, Event Hosts, & Industry Professionals,
We are pleased to invite you to our TOPIC OR INDUSTRY Seminar that will take place on DATE in LOCATION.
As a seminar attendee, you will be shoulder-to-shoulder with the minds at the forefront of INDUSTRY. This interactive seminar will combine technical expertise, leadership facilitation and practical, hands-on experience to ensure attendees walk away with the skills to empower their teams and perform to the peak of their abilities. 
The World TOPIC OR INDUSTRY Seminar 2023 will feature classroom-based activities in addition to practical workshops, interactive demonstrations, and breakout sessions for deeper exploration of FEATURED TOPICS OR IDEAS. Each attendee will receive a packet of resources including the newest edition of our PUBLICATION. 
Whether you are hosting or organizing an INDUSTRY competition or related event, interested in deepening your understanding of FEATURED TOPICS OR IDEAS, or are an industry professional with aspirations of rising to the pinnacle of our craft, you will find value in attending this year's World TOPIC OR INDUSTRY Seminar. 
To RSVP, please follow the prompts below. We look forward to seeing you this SEASON in LOCATION.
Networking
Invitation Emails
Networking events are a dime a dozen, so what makes yours stand out? That's what you'll want to bring to the forefront of your networking event invitation email. What type of guests will your networking event bring together? Is it a multi-industry event, or specialized to one industry or area of expertise? Where is your event being held? What kind of entertainment will your event have? Will your event have a theme? Will you be offering food and beverages at your event, and if so, what kind? 
Your networking invitation email should answer all these questions, which may seem like a tall order, but they're all critical parts of a whole, successful invite. The below invitation email template addresses each of these points while giving the recipient a solid understanding of the event's tone and goals.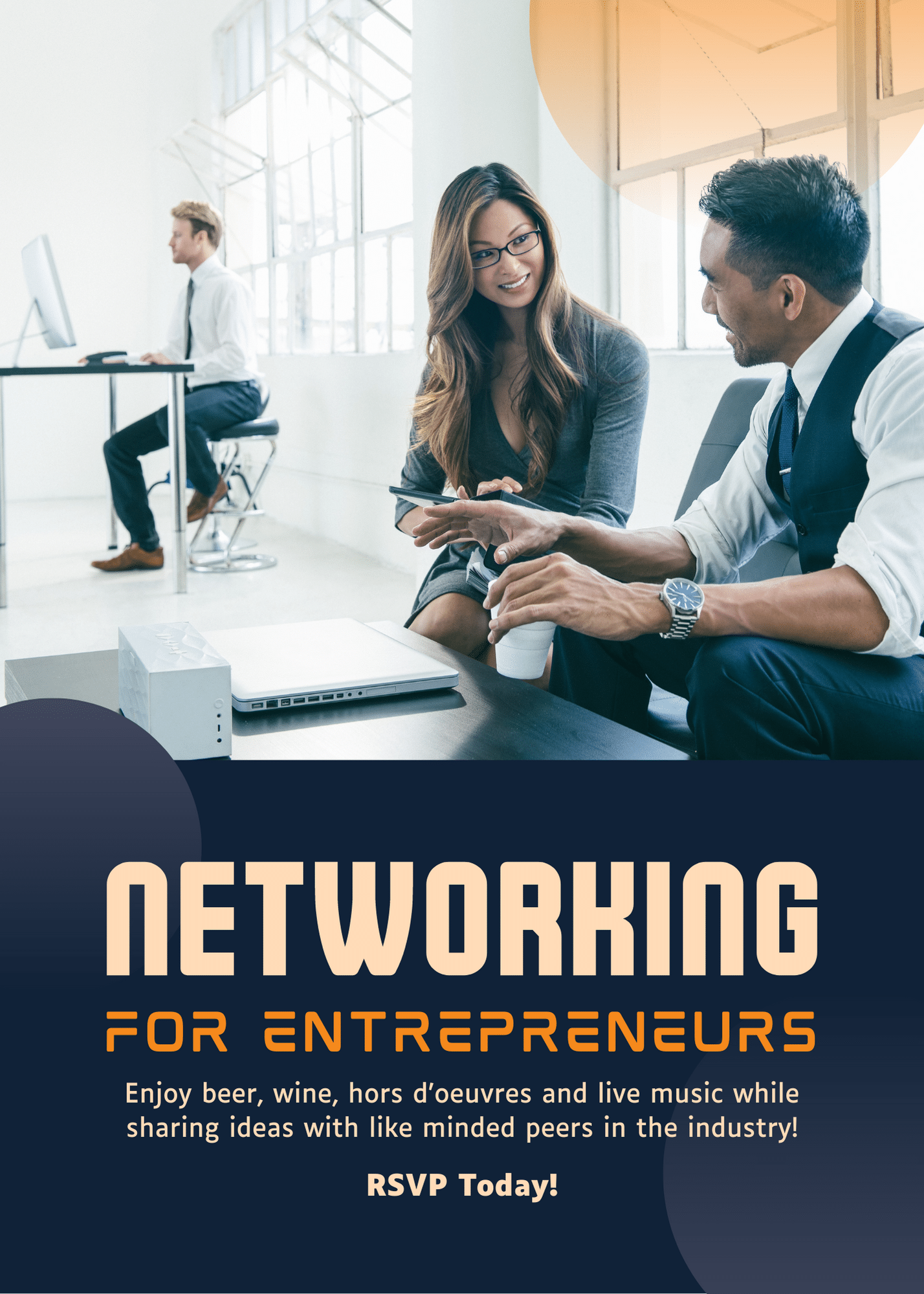 Subject Line: Join us for an evening of casual conversation & networking
We invite you to join us for an INDUSTRY networking event, hosted by COMPANY OR ORGANIZATION. Enjoy beer, wine, hors d'oeuvres and live music while sharing ideas with like minded peers in the industry. A brief presentation introducing our latest initiative will be shown, led by SPEAKER, POSITION at COMPANY OR ORGANIZATION. 
We'll be at LOCATION on DATE from TIME to TIME. Hope to see you there!
RSVP by DATE – Click here to respond!
Online Event
Email Invitations
Online events are hotter than ever, which means your event promotion email will need to be especially strong to stand out in your invitees' crowded inboxes! You'll need to sell your event's topic or focus in an exciting, engaging way, and make it as simple as possible for attendees to RSVP. The inclusion of an embedded RSVP button in your invitation email is a must, but you might also consider including a function that automatically places the event on your attendees' Google Calendar or similar. This way, your online event remains front of mind for your guests, even after they've closed your email invitation.
Below, you'll find an event email campaign template that hits all the right notes for an online event. It opens with an engaging subject line, highlights keynote speakers, and continues with the necessary information for the event like date, time, and what an attendee can expect to learn.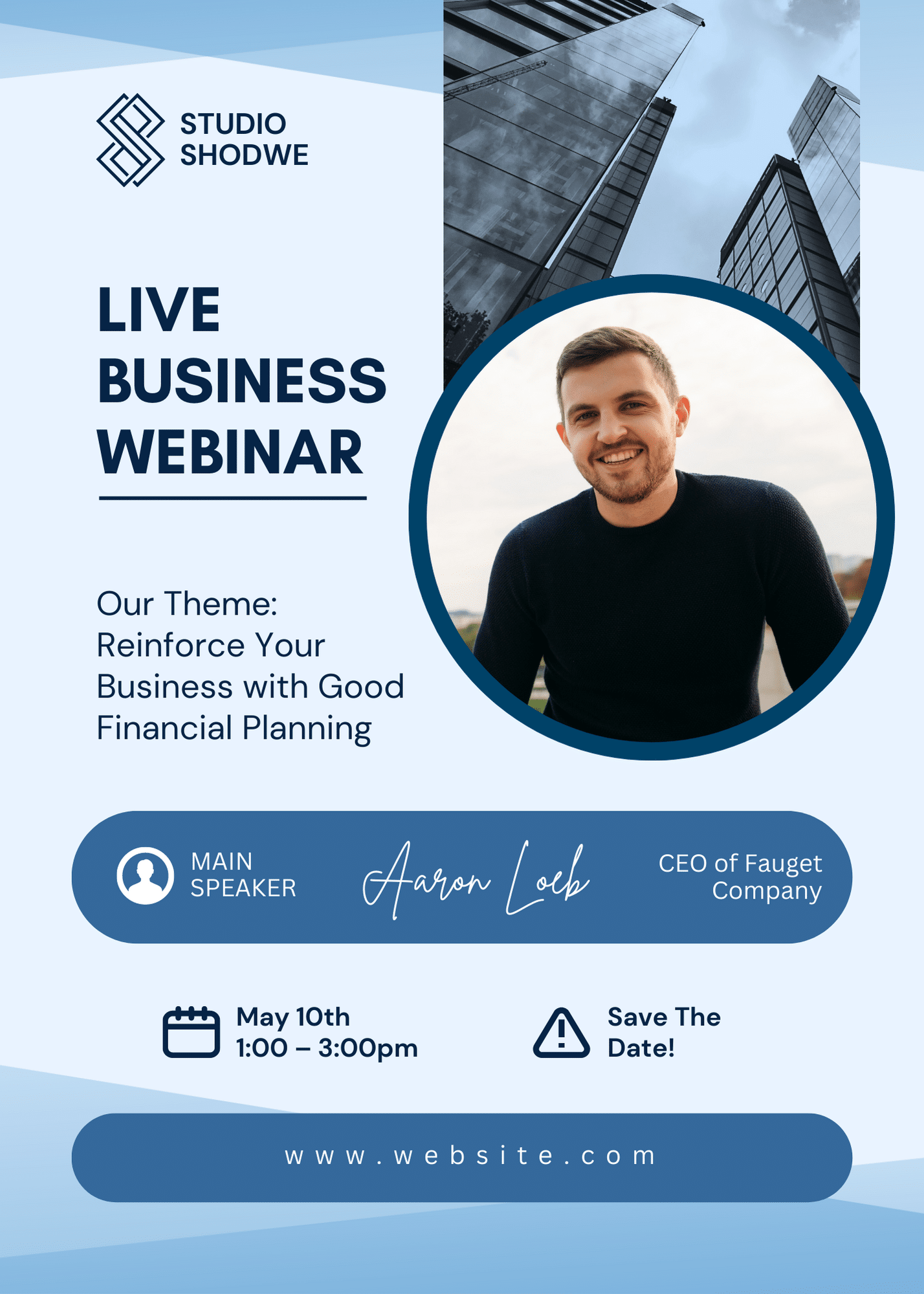 Subject Line: Build the ultimate resume!
Hey RECIPIENT NAME,
Join us on DATE to learn how to build a resume that will bump you to the top of employers' must-interview lists! Here's what you'll learn at this exclusive online event: 
Resume formatting best practices
What digital recruitment solutions mean for resume writing
How to use your resume to market yourself for any position at any company
This live webinar will be held DATE at TIME. Registered guests will receive a link to the webinar 15 minutes before its scheduled start time on the day of the event. Guests who register by DATE will receive the professionally recorded and edited workshop sent to them for free following the event! 
RSVP now to reserve your spot — this event may be virtual, but space is limited!
Charity Event
Email Invitations
Charity events bring people together through their shared support of a good cause, and your email invitation should reflect that sense of community. Approach your event invite with a warm tone and an emphasis on the beneficial impact of your event on the issue at hand. Highlight whatever makes your charity event special, whether that's a fun theme, exciting live entertainment, or another element unique to your cause or organization. 
The following charity event email invitation template strikes the right balance with its respectful wording, authenticity, and solutions-focused approach. 
Subject Line: Join us in making a difference at EVENT NAME 2023!
Dear [Recipient's Name],
We hope this email finds you well! We are delighted to extend a heartfelt invitation to you for our upcoming fundraiser event, EVENT NAME. EVENT NAME 2023 will feature a plated dinner, silent auction, and raffle, with after-dinner dancing to live entertainment by ENTERTAINER OR GROUP. With your presence and support, we believe we can make a meaningful difference to CAUSE while we dance the night away! 
Event Details:
Each year, EVENT NAME brings our community together for a night of fun that, in turn, makes the world a little brighter for GROUP OR CAUSE CHARITY BENEFITS. It would be our honor and privilege to have you in attendance for our most important event of the year! Please click the RSVP button below to reserve your seats. 
About ORGANIZATION NAME:
At ORGANIZATION NAME, our mission is to MISSION STATEMENT. We have been passionately working towards this goal for NUMBER OF YEARS, and the success of this annual event is a driving factor in our ability to make a difference. Your participation can help us bring hope and change to GROUP OR CAUSE CHARITY BENEFITS. We hope to see you at EVENT NAME 2023!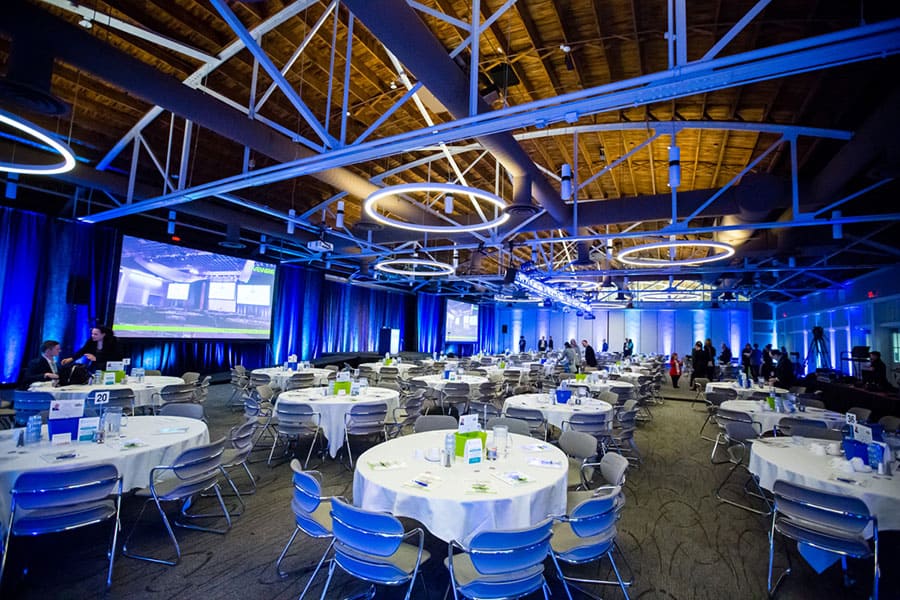 You're Invited To Host An Event At The Heritage Center Of Brooklyn Center
That's right, you're invited!If you're ready to plan your next corporate event, the expert event planners at the Heritage Center of Brooklyn Center are ready to help make it extraordinary. With a versatile space for every size event on our scenic, historic grounds, the Heritage Center is the perfect venue for your next business event. Contact us today for more information!